Anantnag: Keeping in view the sensitivity of the area, Deputy Commissioner Anantnag Khalid Jehangir has said that  adequate security arrangements for the first phase of Parliamentary polls in South  Kashmir's Anantnag constituency. The constituency will go to polls on April 23, in first phase.
The elections for the Anantnag Parliamentary Constituency are being held in three phases (Phase I: Anantnag 23 April, Phase II: Kulgam 29 April, Phase III: Shopian & Pulwama 06 May due to volatile security situation in the district.
Speaking exclusively to The Kashmir Press, Jehangir, who also is the District Election Officer, said, "Local district police and Central Armed Police Force in co-ordination with other security agencies have made proper security arrangements for the peaceful and smooth conduct of the elections."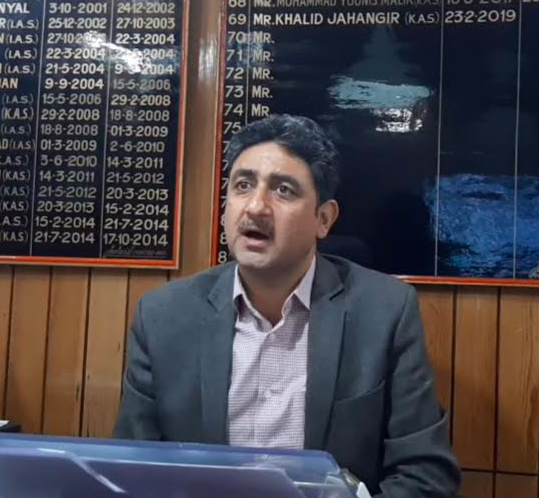 Considering the volatile situation of some areas in the district, "flying squads and video surveillance teams are already in place to monitor the situation at ground level. The frisking of vehicles at some sensitive places is already being carried out," he added.
To implement Model Code Of Conduct for free and fair elections, static surveillance teams are working at ground zero, he said.
Briefing about the Parliamentary Constituency in general and District Anantnag in particular he said, "As per 2011 census the District has a total population of 23 lakh. Among the population 13,93,000 people are registered voters including 7,20,000 males and 6,45,000 females. Besides, he said 20,000 migrant voters and more than 4000 service voters are also registered in the district.
A total of 1822 polling stations in District Anantnag have been established for the first phase of the elections.