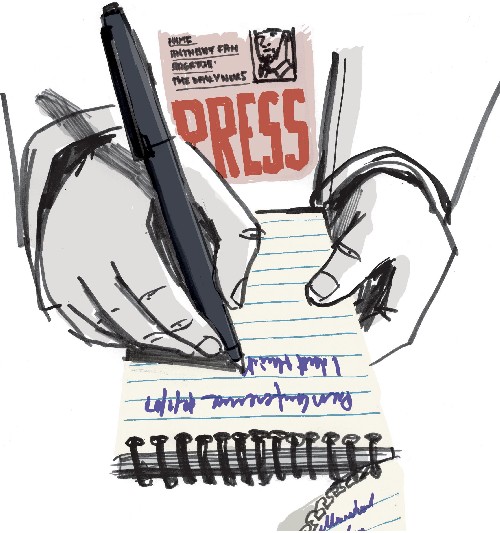 Srinagar: Kashmir Journalists Association (KJA) on Friday condemned the murderous assault on Kashmir Reader correspondent, Junaid Nabi Bazaz by a mob while he was reporting elections at a polling booth in the Dal interiors yesterday.
According to Junaid, a mob had dominated a polling staff in Mir Behri area of Dal interiors and they were coercing and bullying polling staff.
While Junaid was witnessing the scene at a distance, some people among the mob approached him and accused him of capturing their acts with his phone. They came and grabbed him by his collar and started beating him and snatched his belongings. Unfortunately, the policemen present inside the polling station didn't take any action while the mob was beating him. It was after the timely intervention some CRPF personnel that Junaid was escorted out to safety.
KJA termed this incident uncalled for and appealed the Deputy Commissioner Srinagar and Chief Electoral Officer to take strict action against the persons involved in the attack on the reporter.
The association also demanded action against policemen who acted as mute spectators while a mob was beating Junaid.