Srinagar: Kashmir Highway remained closed for the second day on Friday due to landslides, a traffic police official said.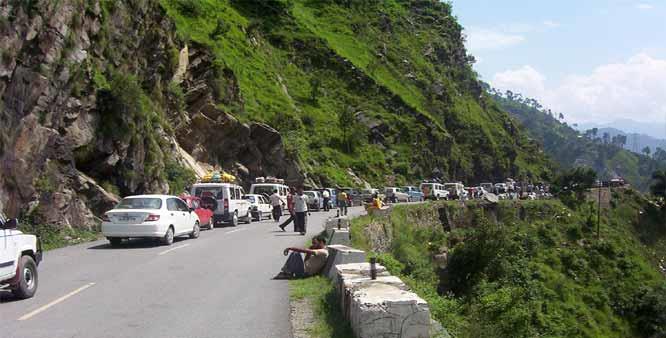 Traffic on the Highway was suspended yesterday afternoon following landslides and shooting stones at Batery Cheshma and two other places between Ramban and Ramsu. However, the National Highway Authority of India (NHAI) and Border Roads Organisation (BRO), responsible for the maintenance of the highway, immediately put into service sophisticated machine and men to put through traffic.
Traffic official said that some Kashmir-bound vehicles were allowed to move after landslides were removed this morning. However, traffic was again suspended after fresh landslides and shooting stones, he said.
Only Kashmir-bound vehicles, stranded since yesterday will be allowed to move after receiving green signal, he said, adding that no fresh vehicle will be allowed from Srinagar or Jammu today.