Srinagar: Peoples Democratic Party (PDP) president and former Jammu and Kashmir chief minister Mehbooba Mufti Friday termed the Cross-LoC trade suspension a major setback to the Indo-Pak relations.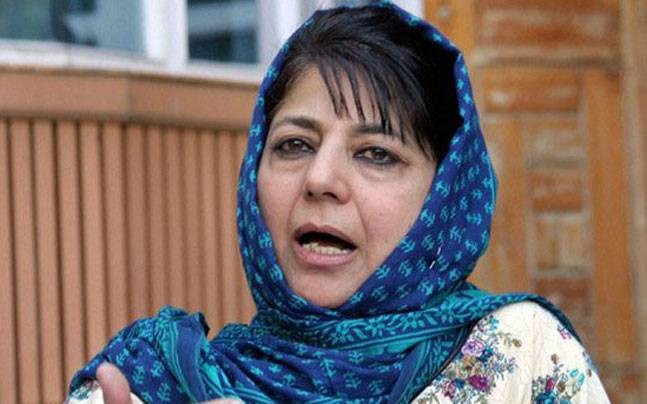 "Whatever Vajpayee has done Modi wants to demolish that. All the steps taken by Vajpayee Ji, whether it is cross LoC trade, cross LoC bus service, opening of other major routes and the related CBMs. It seems the NDA government is hell-bent to demolish all those CBMs," she said while talking to reporters.
Mehbooba said these are the worst times for the country and those candidates are being fielded to contest elections who talk negative to destabilize communal harmony, incite violence and destroy good relations with the neighboring country.
The Ministry of Home Affairs on Thursday said that the trade was suspended as the Government has been 'receiving reports of cross LoC trade routes being misused by Pakistan based elements for funneling illegal weapons, narcotics & fake currency.'