Srinagar: The Jammu and Kashmir police on Wednesday said that there will be no ban on civilian traffic movement on the Kashmir highway today.
A traffic police official said that the nodal agency, CRPF has telephonically informed that on 17.04.2019 there shall be no movement of the convoy on NHW -44. "As such the Traffic plan issued earlier shall stand modified and normal traffic would ply on the NHW from Jammu towards Srinagar," he said.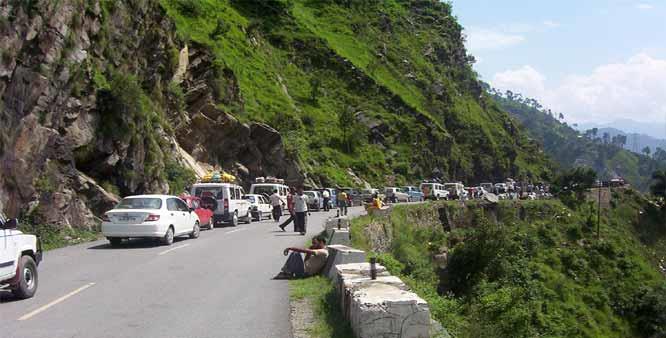 The authorities have imposed ban on civilian traffic twice in a week –Sunday and Wednesday—to allow movement of security forces convoy on the highway on April 4.
The spokesperson informed that civilian traffic will be allowed from Jammu to Srinagar and no convoy would ply on the route.