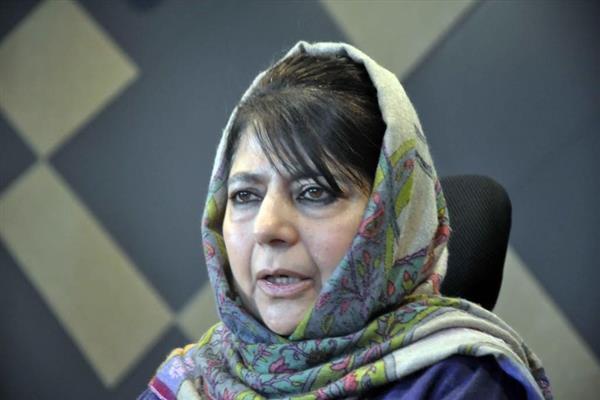 Srinagar: Peoples Democratic Party (PDP) Chief and former chief minister Mehbooba Mufti today said If Article 370 is removed, they can't fight elections as Indian constitution will no more be applicable on the state of Jammu and Kashmir.
In a tweet, she said, "Why waste time in court. Wait for BJP to scrap Article 370. It will automatically debar us from fighting elections since Indian constitution won't be applicable to J&K anymore. Na samjho gay tou mit jaouge aye Hindustan walo. Tumhari dastaan tak bhi na hogi dastaano main."
Earlier while releasing the party manifesto, BJP hhas said they want to abrogate article 370 and 35 A in Kashmir.