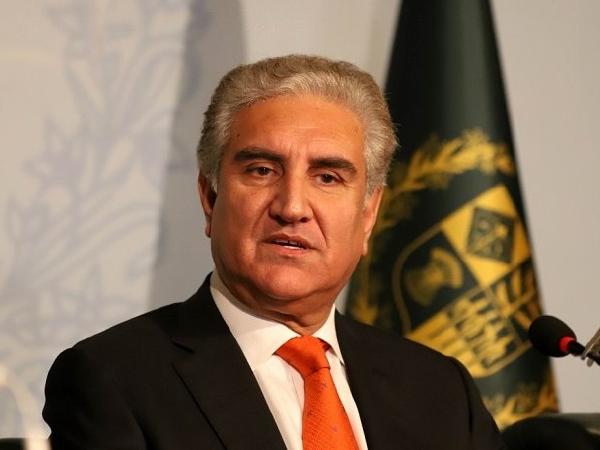 Srinagar: The Pakistan foreign Minister Shah Mahmood Qureshi on Sunday has claimed that India was planning to launch yet another attack inside Pakistan between April 16 and 20, The News reported. 
Speaking at  a press conference, the newspaper reported that Islamabad has already informed  members of the United Nations' Security Council (UNSC) of its concern regarding Indian aggression.
"India is making plans for a new action against Pakistan," Qureshi said, adding that Islamabad doesn't want New Delhi to  commit the folly of attacking Pakistan.
"A [fresh] act of aggression by India against Pakistan is likely between April 16 and 20. According to the reliable intelligence we have right now, a new Pulwama-like incident can be [planned] by India to increase diplomatic pressure on Pakistan and to justify military action against Pakistan".
""After consultation with Prime Minister Imran Khan, we have decided to share this information with the people of Pakistan as well as the international community immediately. It is our policy to keep the nation informed," the minister added.
The statement has come two days after US defence officials told Foreign Policy magazine that Indian's clam of downing Pakistan's F-16 aircraft was incorrect.
Qureshi urged the major powers to play their role instead of being silent spectators, The News reported
 "International community should take notice of Indian's irresponsible behavior," said the minister.
Answering a question, he said Foreign Secretary has contacted China, Russia and  UK to inform them of  Pakistan's concerns.
The minister recounted the the  recent events that unfolded between Pakistan and India after Pulwama attack and said  New Delhi's claim of downing F-16 has turned out to be incorrect, the newspaper reported
He said Pakistan released captured Indian pilot as  a gesture of peace.
"But if India attempts another aggression against Pakistan, then Pakistan reserves the right to defend," he warned.