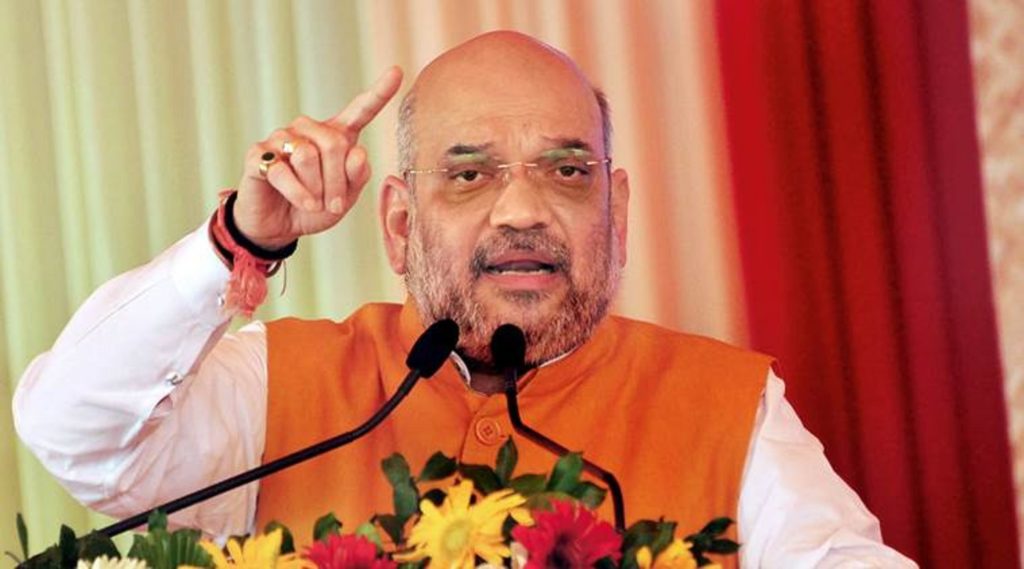 Udhampur: Taking a swipe at the National Conference, Peoples Democratic Party and Indian National Congress, Bharatiya Janata Party national president Amit Shah on Wednesday asserted that 'Ilu-ilu' with terrorists is their policy but not that of the BJP.

Ilu-ilu meaning 'I love you, ' is a reference to a phrase from a Bollywood hit movie.

"When it was 'Moni Baba'-headed United Progressive Alliance government at the Centre, our soldiers were not given a free hand to retaliate against Pakistan on the borders which led to beheading of several jawans," Mr Shah said, in an address to an election rally here in favour of party candidate Dr Jitendra Singh, who is again in the fray from Udhampur-Kathua Lok Sabha constituency.

Mr Shah averred that under Prime Minister Narendra Modi, neighbouring Pakistan faced tough times.

"They did Uri but in reply we carried out surgical strikes," Mr Shah said, adding that after Pulwama attack, Indian Air Force bombed a militant camp in Pakistan-administered Kashmir.

"The entire nation celebrated but those who were upset were Pakistan, Rahul Gandhi and PDP and they were reacting like the way they have lost their loved ones," Mr Shah asserted.

"It is only NC, PDP and Congress that have Ilu-ilu policy with the terrorists but not of BJP," adding he said that if they fire a bullet, bomb will be replied back.
"We will not spare Pakistan if it continuously tries to be perperator of terrorism," Mr Shah said and added that NC, PDP and Congress also meted out step-motherly treatment to Jammu and Ladakh.

"During UPA government, Rs 98,000 crore was announced as development funds but when Mr Modi came to power, 2.74 lakh crore funds were sanctioned for the state out of which 1.74 lakh crore was only for the development of Jammu and Ladakh."

He said development of Jammu and Kashmir is one of the top most priorities of Mr Modi.

On former chief minister Omar Abdullah's demand of separate Prime Minister for J&K, Mr Shah reacted, "The NC leader got everything in heritage and I want to tell him that even if we will be sitting in opposition, we will not allow it to happen.

"We will never allow Jammu and Kashmir to disintegrate from India and your demand of a separate PM will remain a dream," he added.

"I want to ask Mr Rahul Gandhi that what is their stand on National Conference to which they joined hands in Lok Sabha polls as their leaders chant "pro Pak" slogans in the rallies."

"Clear your stand. Are you too linked with the NC in their love for Pakistan," he said adding that BJP broke the coalition with the PDP because of their "Pro-Pak" ideology but what is Congress stand.

"Congress should feel ashamed that its manifesto includes revocation of Armed Forces Special Powers Act but BJP will never allow it to happen," said Mr Shah.

The BJP chief later flew to Sunderbani tehsil of Rajouri to address another election rally.