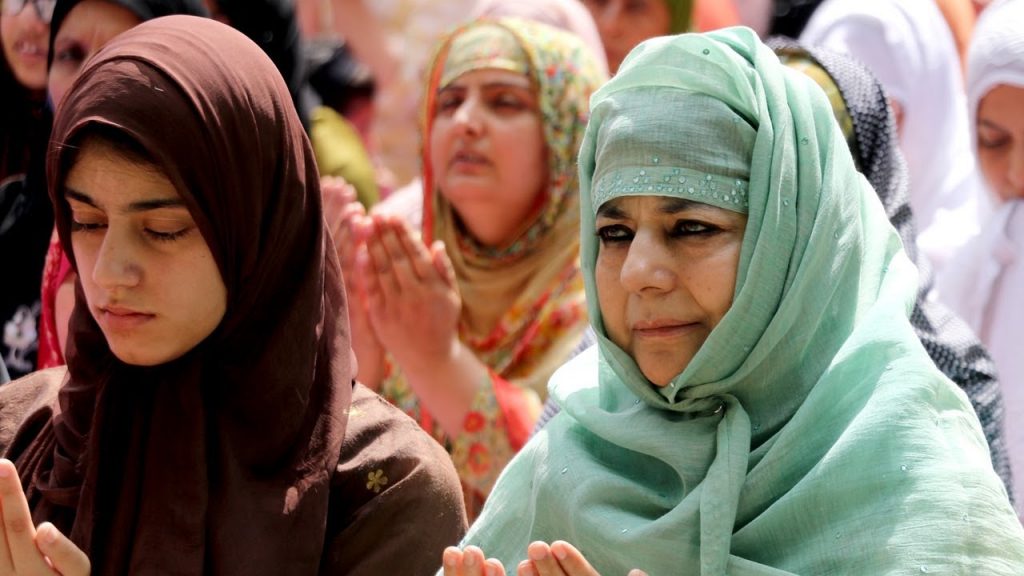 Srinagar: Before filing nomination papers, Peoples Democratic Party (PDP) President, Mehbooba Mufti visited various shrines to receive blessings for the electoral success during the upcoming parliamentary polls.
Mufti is contesting from South Kashmir's Anantnag parliamentary constituency. She will have to face tough fight from the congress's GA Mir and National Conference's Husnain Masoodi.
The party insiders said that before heading for filing the nomination papers, Mehbooba visited the shrine of Babanaseebudin Ghazi located at Bhijebehra.
Afterwards, she visited the grave of her father and PDP founder, late Mufti Mohammad Sayeed.
After praying, she filed the nomination papers for contesting parliamentary polls at Anantnag.
After filing the papers, Mehbooba  said she was overcome with emotion since this was the first election she will contest without her father's guidance and support.
However, the former chief minister of J&K said that she has confidence that people will restore their faith in PDP.
As she finished her paperwork, Mehbooba headed towards Ashmuqam shrine to pay the obeisance and receive blessings for the electoral win, PDP insiders said.
On her arrival, the residents of Ashmuqam have called for a general strike as a mark of protest.
"PDP has promised that it will establish a college at Ahmuqam. So as a mark of protest we have observed a shut down," a local told The Kashmir Press.
PDP insiders, however, disagree with the claims. They said National Conference leader, Altaf Kaloo, had played "with emotions" of residents and asked them to go for a strike on arrival of Mehbooba.
Jammu and Kashmir will go to the polls in five phases on April 11, 18, 23 and 29 and May 6. Anantnag is one of the south Kashmir districts where separatist guerrillas are known to be active.
 Mehbooba fighting to save PDP's home turf
The PDP insiders said that the erstwhile chief minister and party president chose to contest polls from Anantnag constituency herself to save the home turf.
"South Kashmir is the bastion of PDP," insiders said.
"We do not want to lose the seat. It is our home turf. If we lose, we are over. This is the segment which will open us for the doors of electoral wins in the incoming assembly polls as well".
The insiders said that Mehbooba's candidature for the seat has brought vigor and cohesion among the party workers.
"Workers are giving everything to the party. It has brought cohesion and instilled new energy in the party. We have presence in almost all the places of South Kashmir," they said.
"if we speak realistically, we believe Madam has more chances of winning from the parliamentary constituency," insiders added.