Kabul: The US special envoy for peace and reconciliation in Afghanistan Zalmay Khalilzad visited Kabul on Monday and exchanged views with Afghan leaders, local media reported on Tuesday.
As part of his multination trip to facilitate intra-Afghan peace talks, Khalilzad arrived in Kabul on Monday and immediately started meeting Afghan officials, the newspaper Daily Outlook Afghanistan reported.
Khalilzad, the Afghanistan-born U.S. veteran diplomat, in addition to meeting Afghan politicians, according to media reports, also met President Mohammad Ashraf Ghani and Chief Executive Abdullah Abdullah.
Afghan Presidential Palace in a short statement released here Tuesday said "president Ghani and Khalilzad exchanged views on the situation in Afghanistan and the ongoing peace process," adding that the outcome of the peace talks would be shared with the people.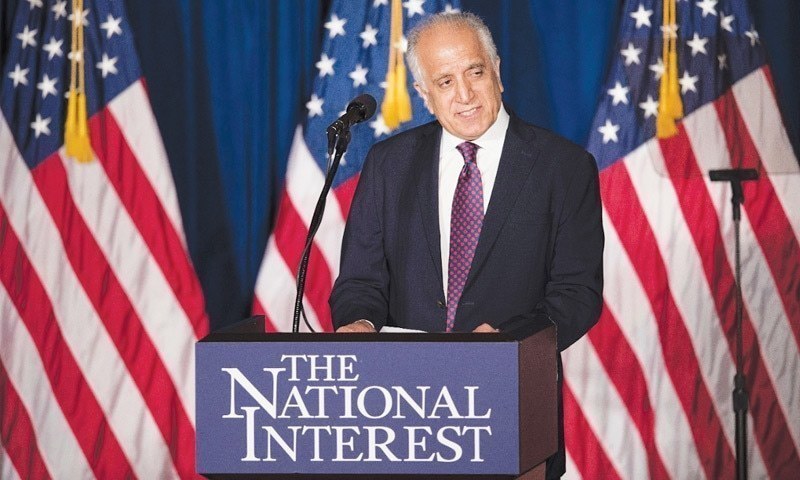 The Taliban outfit has so far rejected to sit on negotiating table with the Afghan government, saying the militant group won't talk to Kabul administration in the presence of foreign military forces in Afghanistan.
Khalilzad who ended his fifth round of marathon talks with the Taliban representatives in Qatar's capital Doha a couple of weeks ago and resumed his peace mission on March 25 with visit to London and Brussels, is expected to visit Pakistan, Uzbekistan, Jordan and Qatar after ending his meetings with Afghan leaders.
However, Khalilzad's visit to Afghanistan is taking place with Taliban increasing activities as the militant group has overrun the strategically important Arghanchkhaw district in northern Badakhshan province, tightened the noose around Bala Murghab district in the western Badghis province and other parts of the country as over 100 people including militants, security personnel and civilians have been reportedly killed over the past one week.
Both the Taliban outfit and the government, according to local observers, would do their best to gain more grounds and have the upper hand at the possible direct talks expected in the coming months. (XINHUA)