Srinagar: The Jammu and Kashmir Police has arrested the alleged militant who allegedly attempted to target a CRPF convoy on Srinagar Jammu highway last week.
News gathering agency PTI quoting sources said that the suspected militant behind abortive attempt to allegedly target CRPF convoy with car bomb on Jammu-Srinagar highway has been arrested.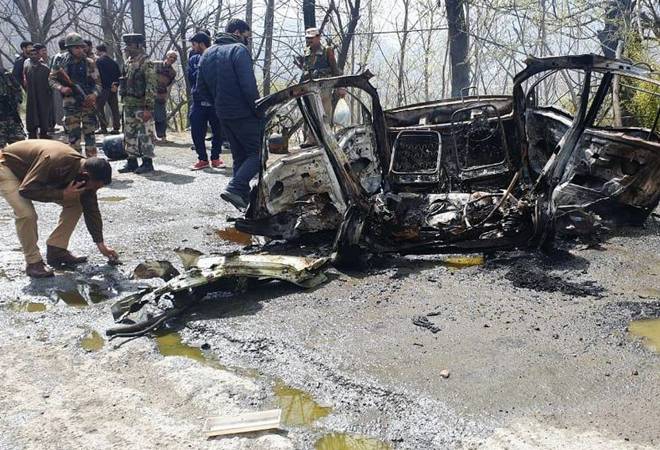 The arrest, according to sources, has been made in Banihal and an investigation has been initiated.
Earlier reports said that huge quantity of urea, gelatine sticks and oil were used in the Santro blast, causing damage to a CRPF vehicle near the Jawahar Tunnel.
According to a preliminary investigation, the blast near Tethar village, seven kilometre from Banihal town in Jammu region, occurred after one of the two gas cylinders in the Hyundai Santro model caught fire.