Srinagar: Pakistan has deployed the Chinese-made medium-range air defence missiles in several cities and military bases to prevent possible new strikes by the Indian Air Force (IAF), The News International reported.
The development took place in the wake of IAF intrusion inside Pakistani in February. On Saturday, Pakistani President Arif Alvi "chastised" India for having what he described as an "irresponsible" attitude amid ongoing bilateral tensions, which escalated after an Indian Air Force jet intruded in Pakistan last month, the report said.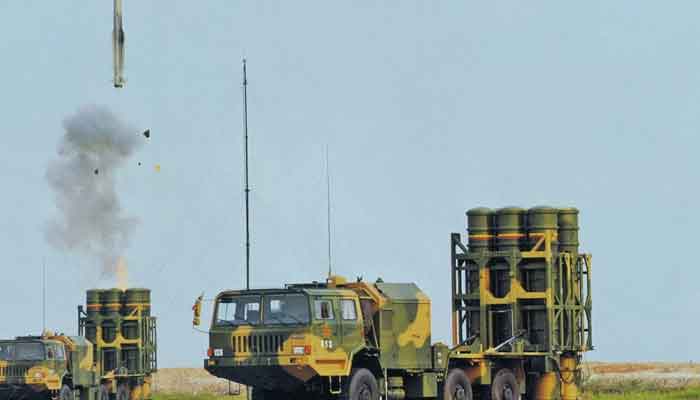 The air defence, which were reportedly deployed near India's border, include five LY-80 (HQ-16) surface-to-air missile units and IBIS-150 surveillance radar batteries "capable of tracking and destroying a variety of aerial targets at longer ranges flying at low and medium altitude".
Additionally, the Pakistani military reportedly deployed Chinese-made Rainbow CH-4 and CH-5 drones to conduct surveillance and potential strikes along the Line of Control (LoC).
The development comes after Pakistani President Arif Alvi accused India of having an "irresponsible" attitude and praised Islamabad's immediate and effective response to Indian aggression. "After the Pulwama attack, India blamed Pakistan without any evidence. India did not adhere to international laws and violated Pakistan's airspace," Alvi said, referring to the 14 February attack on an Indian convoy in the Indian-Administered Kashmir, which claimed the lives of at least 40 CRPF personnel.