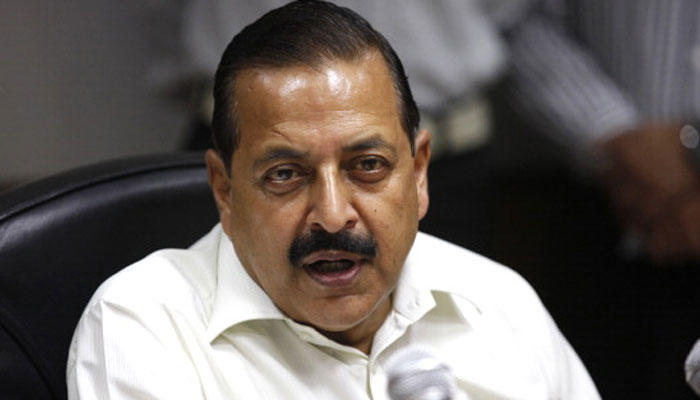 Jammu: Union Minister Dr Jitendra Singh on Sunday said that Congress has ganged up with Kashmir-centric political parties including National Conference and PDP, as a part of conspiracy to challenge the nationalist forces and appease separatists.

Addressing a series of Panchayat-level local meetings as a part of the election campaign, in Kandi-Billawar block of district Kathua, Dr Singh alleged that Congress and the Kashmir-centric political parties are feeling threatened by Prime Minister Narendra Modi because he has initiated decisive action against terrorists and their supporters as well as resolved to teach Pakistan a lesson.

Dr Singh said, the opposition parties are unable to match the popularity of BJP and its leadership and are therefore, in desperation, trying to cobble-up all the disgruntled elements to put up a losing battle.

He said that those who allege that there has no development happened during his tenure, are welcome to make personal visits to different spots or see the regular visuals and video clippings put up on the social media.

Similarly, to those who allege that the works were started by earlier governments, he said, they are welcome to visit mega projects like Keediyan-Kadiyal Bridge in Kathua and Radio Station in Udhampur where, side-by-side, the foundation stone and the inauguration stone have been put-up after June 2014 and before March 2019.