Srinagar: Two persons have died in a road accident after massive landslides hit Gandoh in Doda.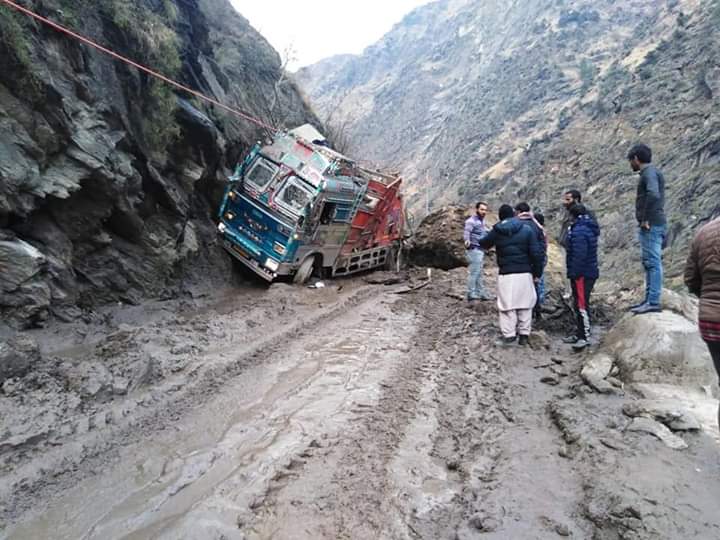 Reports said that heavy landslides hit a truck bearing registration number JK02AC-5185 at Piyakul Kahara on Thathri Khilotran road in Tehsil Gandoh killing the driver and conductor of the truck.
They said that the duo died on the spot. The deceased have been identified as Shahzad Ahmed, son of Muhammad Saleem Beig, a resident of Chiralla and conductor Muhammad Arif of Kishtwar.
More to follow.