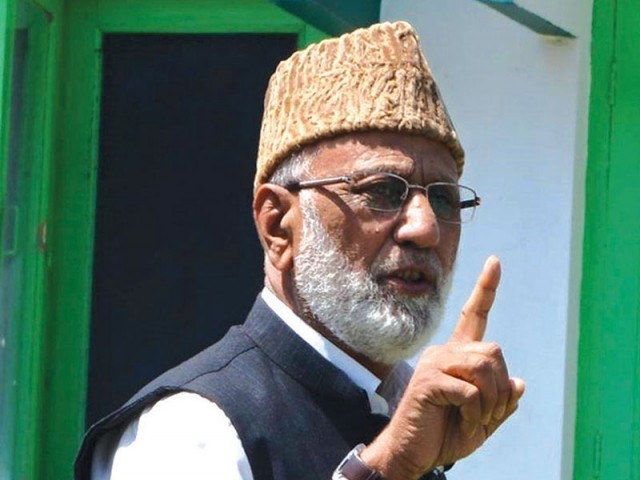 Srinagar: Tehreek-e-Hurriyat (TeH) chairman Mohammad Ashraf Sehrai has strongly condemned the custodial killing of Awantipora school teacher Rizwan Pandit and expressed his deep anguish over the "cold blooded murder".
"Such brutality is unjustified and has no place in civilized democracies," Sehrai said in a statement.
He said that harassment of innocent Kashmiris by forces has become a routine and a deep sense of insecurity prevails in the entire valley.
"The unprecedented use of violence by Indian forces against the unarmed and innocent Kashmiris is a daily affair. Forces have been stifling the voice of Kashmiris, committing all sorts of atrocities and repressions. Unfortunately, the international community is turning a blind eye to gross and systematic human rights abuses in Kashmir. It is high time the world community forces India to understand that violence is not and cannot be the answer to political demands for justice and rights," Sehrai said.