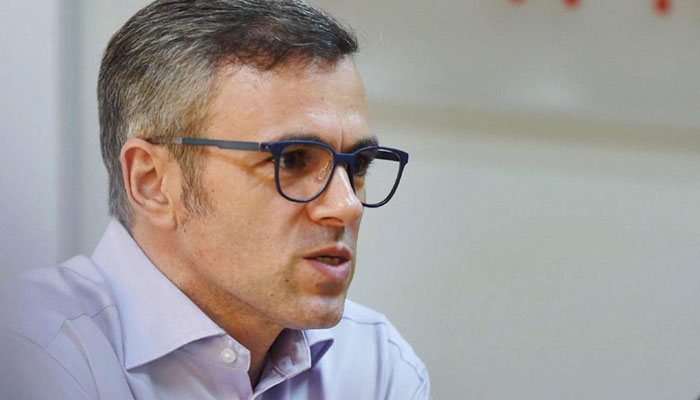 Srinagar: National Conference (NC) Vice President Omar Abdullah on Sunday said that some top officers of the governor's administration and a couple of political parties are responsible for deferment of assembly elections in Jammu and Kashmir.
Talking to reporters on the sidelines of a workers convention at Dak Bunglow Anantnag, Omar said:
"Some top bureaucrats and a couple of political parties have hatched a conspiracy for deferment of assembly elections," former Jammu and Kashmir chief minister, said.
Asserting that he was concerned about the sufferings of the people,  Omar said that NC was ready to talk to Congress on pre poll alliance for parliamentary elections, but only on two seats which include one from Jammu division and the other from Ladakh division.
He, however, said NC will contest all the three parliamentary seats in valley at any cost.
Hoping that Shah Faesal will unfold an agenda for safeguarding the special status of Jammu and Kashmir state and protection of Kashmir identity, Omar wished him best of luck."
Reiterating that his party would revoke PSA if voted to power, Omar said, "The parliamentary board meeting of NC scheduled to be held tomorrow will announce the names of candidates who will contest elections from all the Lok Sabha constituencies".