ISTANBUL: The massacre of Muslims in barbaric terror attacks in New Zealand on Friday has "ominous familiarity" with the recent bigoted attacks in Charleston, South Carolina and Pittsburgh, Pennsylvania on Christian and Jewish congregants, an Istanbul-based research centre said on Saturday.
"Friday's [March 15, 2019] unconscionable attacks on Muslim congregants in Christchurch, New Zealand, have bred great sadness and fear in the hearts of many Muslims and non-Muslims around the world," said Centre for Islam and Global Affairs (CIGA), an all-Muslim research centre engaged in study of relation and interaction between Muslims and the West, in a statement.
At least 49 Muslims were murdered at two mosques during congregational Friday prayers in the city of Christchurch, New Zealand yesterday and as many were wounded with gunfire shots.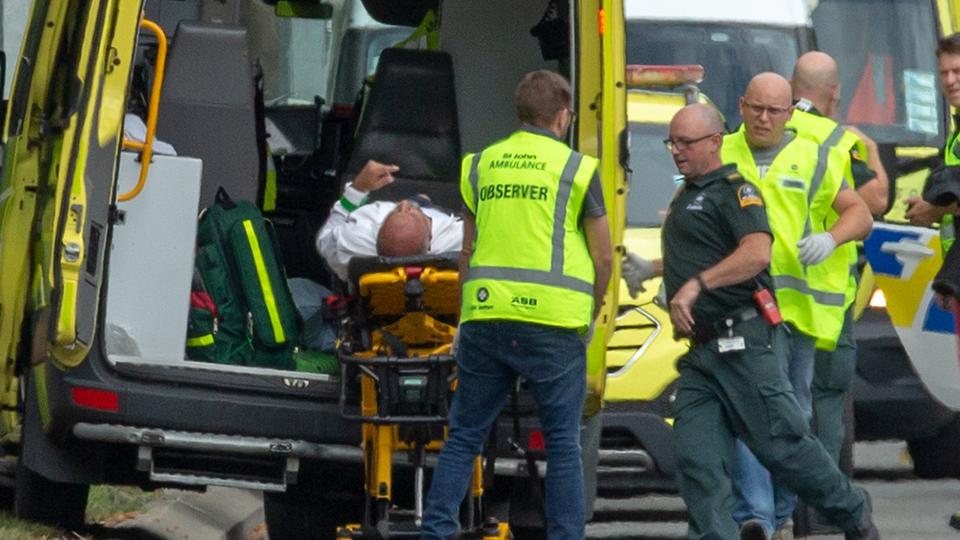 "The influence of racist, fascist, ethnocentric jingoism on all such terrible incidents is both grave and deserving of an urgent, global response from intellectual, social, political, and religious leaders," CIGA said in the statement.
Nine African-Americans were murdered during a prayer service at the Emanuel African Methodist Episcopal Church in Charleston, South Carolina United States on June 17, 2015 in a mass shooting by Dylann Roof, a 21-year-old white supremacist. Three other victims survived the attack.
In a similar kind of incident, eleven people were killed and seven others injured in a mass shooting at The Pittsburgh synagogue that occurred during the Tree of Life – Or L'Simcha Congregation – in the Squirrel Hill neighborhood of Pittsburgh, Pennsylvania United States on October 27, 2018.
As a "rising-research hub" in the Muslim World, CIGA said it is "committed to fostering and producing the intellectual zeal and space needed to address the problem of anti-religious hatred, in all its manifestations and iterations".
CIGA has held and hosted international conferences and seminars on Islamophobia and other important topics which brought more than 80 international scholars to Turkey in the past 18 months.
"CIGA will proceed along the same trajectory this year, and will host the second annual international conference on Islamophobia on April 12-14," the statement informed.
The statement said that scholars and thinkers from across the globe will join CIGA in April to "answer" some of the "most pressing questions about the state of Islamophobia today". "[Islamophobia's] connection to various forms of anti-Muslim and anti-religious violence, and the mechanisms and conditions which perpetuate it and its many concomitant horrors," the statement said.
"It is simply not enough to condemn bigotry if we ever hope to tackle it," CIGA observed in its statement.
"Understanding the social, political, and philosophical foundations that inform and encourage bigotry is a necessity of paramount importance. The connections we draw between phenomena like the rise of far-right movements and the increasing prevalence of anti-Muslim and anti-religious hatred must be done in a more explicit, more consequential manner," CIGA said.
The statement said that CIGA will continue to work toward a future where the tragedies of the present cease to endure.