Srinagar: Jammu Kashmir Muslim Wakaf Board that is conducting audit has reportedly detected fraud inside the Board, insiders revealed on Wednesday.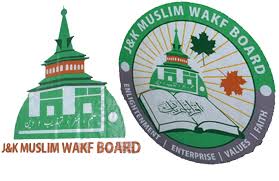 Reliable sources told during the audit it has come to fore that one of the former VC's with the help of an Executive Engineer used Wakaf money for repairing and painting of the house of his Chowkidar. It has also surfaced that during the tenure of the VC in question; Wakaf Board has witnessed no development at all.
One of the Trustees of Wakaf Board said that from couple of years, the Board has not achieved anything good, instead it has resorted to extension of retired employees. He said the incumbent VC has not taken Board of Directors into confidence ever since he has assumed the charge.
He claimed that incumbent Vice Chairman may face an embarrassing situation if he convenes Board of Directors meeting.
A couple of employees from Wakaf Board from Charar-e-Sharif who were recently shown door after the incumbent VC didn't extend their service said others who had also attained superannuation were spared. "There should be same yard stick for every employee. Some were thrown out while others were retained. This is injustice with us," they said.
Insiders said that it is the right time to clear all the mess from Board as the Audit is in progress. They said the cases of embezzlement of funds, corruption and favoritism have come to fore in the board during the ongoing audit.(cns)