Srinagar: Chinese Foreign Minister Wang Yi told the media that Beijing had played a "constructive" role in de-escalating tensions between Pakistan and India that had spiked following a suicide attack in Kashmir's Pulwama district last month, South China Morning Post reported.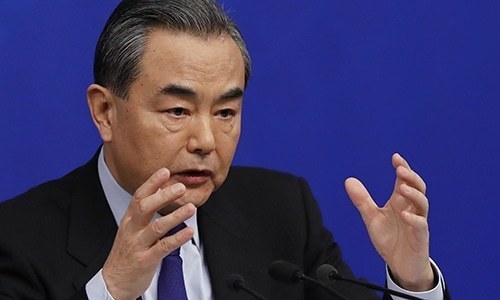 In a press briefing held on the sidelines of the annual National People's Congress legislative meeting, Yi said: "China has stressed from the beginning the need to exercise calm and restraint, prevent an escalation, find out what has happened, and resolve the matter through dialogue."
He expressed hope that India and Pakistan — that Yi said was China's "iron brother" — would be able to "transform the crisis into an opportunity and meet each other halfway". Yi's remarks came two days after Foreign Minister Shah Mahmood Qureshi had said that "private diplomacy" by the United States and efforts from other friendly countries including China, Saudi Arabia, Russia, the UAE, Turkey and Jordan had prevented a war between India and Pakistan, that at one point seemed imminent.
In his press briefing on Friday, Yi urged both the nuclear-armed neighbours to engage in dialogue in order to resolve conflicts.
"We can create a better future through cooperation, when confrontation gives way to dialogue and disagreements are settled by goodwill."