Beijing: China welcomes readiness of India and Pakistan to launch a serious dialogue to downscale bilateral tensions, Chinese Foreign Minister Wang Yi said on Friday.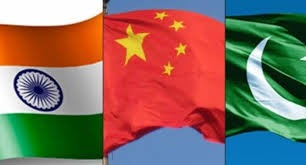 "Since the very beginning of the conflict, China has said that the parties must keep restraint, prevent the further escalation, find out what has really happened and settle the problem via dialogue … China welcomes that Indian and Pakistani readiness to settle conflict," Wang said at a press conference.
He pointed out on the need to respect both countries' sovereignty and territorial integrity, Sputnik reported. 
"In its mediation efforts China is supporting these principles and playing a constructive role in de-escalating tensions," the minister added.
The India-Pakistan tensions escalated after a deadly attack by Pakistan baised Jaish-e-Mohammad on the Indian paramilitary police force in Kashmir, killing 44.