Srinagar: The US State Department has refused to take a position on New Delhi's complaint against Pakistan for using F-16s in an air combat with India, saying that it does not offer public comments on bilateral agreements, a media report said.
"We have seen those reports and we're following that issue very closely. I can't confirm anything, but as a matter of policy, we don't publicly comment on the contents of bilateral agreements… involving US defence technologies," the department's deputy spokesman Robert Palladino said.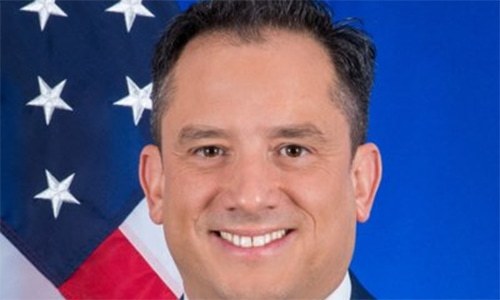 At a news briefing on Tues­day, Palladino said the US also avoided public discussions on communications with other countries about such issues, Dawn reported.
"So we're taking a look and we're going to continue to take a look, and I'm going to leave it at that," he said.
On Feb 27, Pakistan Air Force announced that it had shot down two Indian aircraft inside Pakistani airspace when they tried to give chase to Pakistani jets.
Indian officials, however, complained that the aircraft used by the PAF to ingress into Kashmir had included an F-16.
New Delhi insisted that Pakistan's use of F-16 against India meant that Islamabad stood in violation of a sales agreement with the US, which reportedly restricts the fighter jets to be used for anti-terrorism activities alone.