Srinagar: Pakistan reserves the right to respond to any aggression displayed against it as a matter of self-defence, Chief of Army Staff Gen Qamar Javed Bajwa has informed the military chiefs and ambassadors of major western powers and China.
The army chief conveyed the resolve during his separate phone conversations on Friday with the commander of the United States Central Command (Centcom), United Kingdom's chief of defence staff (CDS), Australian chief of defence force (CDF) and the ambassadors to Pakistan of the US, UK and China, Dawn reported.
"Pak shall surely respond to any aggression in self defence," the army chief was quoted as telling the military chiefs and envoys by Maj Gen Asif Ghafoor, the head of the military's media wing, on Twitter.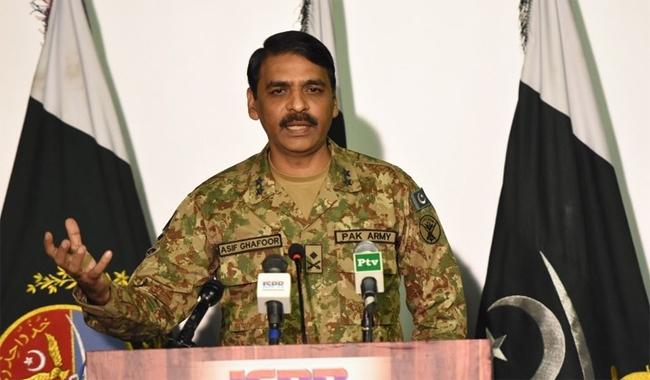 During the phone calls, Gen Bajwa and the defence chiefs and ambassadors discussed the prevailing stand-off between Pakistan and India and its impact on the "peace [and] stability in the region [and] beyond", according to the tweet.
The crisis between nuclear-armed Pakistan and India had raised fears of an all-out war after the Pakistan Air Force shot down two Indian aircraft for violating Pakistani airspace.
But Prime Minister Imran Khan on Thursday announced that Pakistan would release a captured Indian pilot, in an overture towards New Delhi.
Responding to Khan's peace gesture, Indian Prime Minister Narendra Modi, not known for incoherence, used words couched in riddles that could be interpreted as belligerent or benign.
"You people spend your lives in laboratories. It is a custom to first make a 'pilot project'. Scalability is done after that. Just now one pilot project has been completed. Now we have to make it real, earlier it was just practice," he said at an event to felicitate scientists, Dawn reported.
Also on Thursday, the representatives of the three Indian armed services addressed the media where they spoke of preparedness to counter any future eventuality. But the flavour of the statements suggested that they were talking of being prepared should there be any provocation from Pakistan, which they claimed there had been earlier.