Srinagar: Authorities Friday sealed a private school run by Jamaat-e-Islami in Ajas area of north Kashmir's Bandipora district.
The move comes following government of India's banning of the prominent socio-religious organisation, days after arresting scores of its leaders and activists in a massive crackdown.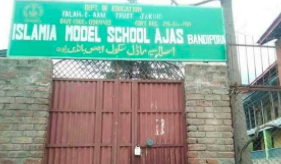 Sources said that district administration Bandipora headed by Tehsildar and police teams sealed the  Islamia Model School in  Ajas run by the Jamaat under Falah-e-Aam Trust J&K.
A police official said the school was sealed on the instructions of Union government.