Srinagar: Pakistan's permanent envoy to the United Nations Maleeha Lodhi has has told the UN officials that as a victim of aggression, Pakistan will respond to India at a time and place of its choosing. 
Lodhi  held a series of intense meetings with key diplomats and UN officials following Tuesday's "blatant violations" of the Line of Control (LoC) by Indian Air Force, Associated Press of Pakistan reported. 
"We will not sit back," she told BBC radio when asked whether Pakistan will respond to India's attack.
Ambassador Lodhi said that following the Feb 14 Pulwama incident, Prime Minister Imran Khan offered investigation if "actionable" evidence was provided and he proposed discussions and dialogue, but regrettably India responded by launching an attack on Pakistan in violation of UN Charter and international law, posing a threat to international peace and security.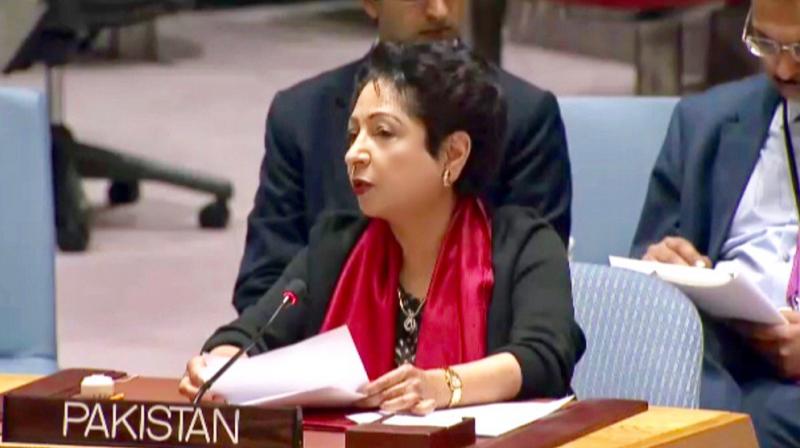 "This is not how countries act when responding to challenges," the Pakistani envoy said, the APP report said. 
Pakistan, she said, stands for peace and resolving disputes through negotiations, but India would not have it that way.
The Pakistani envoy rejected as "absolutely untrue" the  Indian claims that it hit a Jaish-e-Muhammad training,  and she warned that a dangerous situation is evolving.
In this regard, the Pakistani envoy called on the International community to respond because the situation could spin out of control.
The root cause of violence in Kashmir was the denial of self-determination to the Kashmiri people, Ambassador Lodhi pointed out.