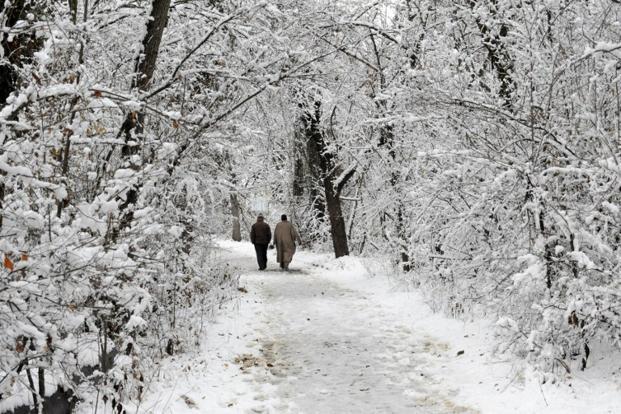 Srinagar: Heavy snowfall at several places in Ladakh division has led to avalanches at many places thereby closing major roads and disconneting villages. 
Reports said that unprecedented snowfall in Leh since Wednesday has stranded 15 people of village Ralakung Phima and Nangma at Jingchen area, a village near Lingshed in Leh district. 
Executive Councillor for Zanskar Affairs Engineer Punchok Tashi said that the village is cut-off from both Zanskar and Leh due to heavy snowfall.
The village has only one household place Jingchen and it is feared that the blockage, if prolongs, will lead to scarcity of food in the area. 
In Kargil district avalanche hit Youljuk Suru area which has blocked the main Highway.
Reports said that the avalanche also damaged a residential house. However no loss of life was reported.
District Magistrate Kargil, on Thursday closed vehicular movement on NH 1D Kargil-Leh Road, Kargil Drass Road and other major roads in view of avalanche warnings.
"The order will remain in force till further instructions," reports said.