Srinagar: Saudi Crown Prince Mohammed bin Salman arrived in China on Thursday following earlier visits to India and Pakistan.
MBS is due to meet top officials including Chinese president and ruling Communist Party leader, Xi Jinping, on Friday, highlighting Saudi Arabia's importance as one of China's top oil suppliers and a market for its exports, including military drones.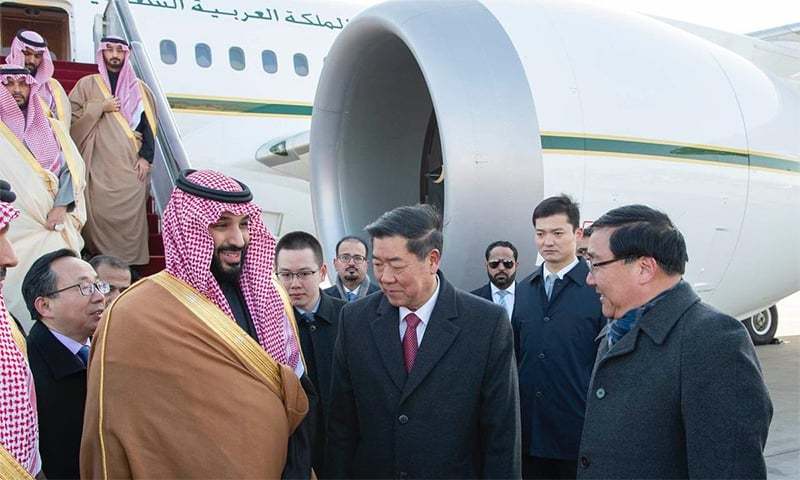 Commenting Wednesday on the crown prince's visit, Chinese Foreign Ministry spokesman Geng Shuang said recent years have "seen a positive momentum in our cooperation with fruitful outcomes in various areas such as infrastructure and space satellites".
"We hope that through this visit we will enhance our relations enhance mutual trust, deepen cooperation … and inject momentum into our bilateral relations," Geng said.
Prince Mohammed is due to visit South Korea after Beijing. MBS was in New Delhi yesterday, where he met Indian Prime Minister Narendra Modi. Modi is in South Korea today for a two-day state visit and will meet with South Korean President Moon Jae-in.