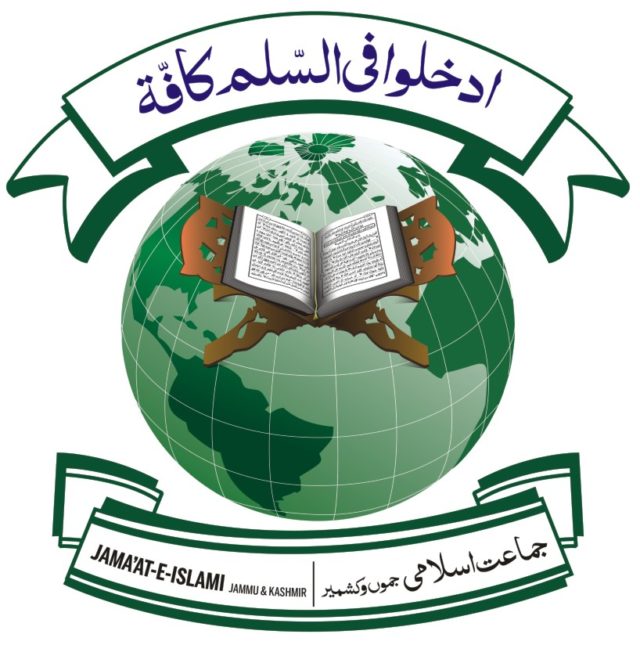 Srinagar: Stating that  the way the communalist elements  created an atmosphere to intimidate the Muslims in Jammu and caused damage to them persons and their including various Masjids, Jamaat-e-Islami (JeI) Kashmir has said the partial role played by the local police who instead of stopping this hooliganism and lawlessness, acted as spectators, is most condemnable.
"This attitude clearly depicts the obvious anti-Muslim role of those holding the reigns of the state. Dozens of vehicles belonging to Kashmiri Muslims were doused into flames by these unruly mobs before the eyes of police and Muslim populated areas and Masajid were stoned in presence of the policemen who did not bother to stop the mob from committing vandalism and unlawful activities," JeI stated.
"At some places, the police with these rioters were seen to throw tear gas shells towards the Muslims gathered to protect their properties seemingly to clear the way for rioters. At some places, a few policemen were seen with these mobs with folded hands requesting the rioters to stop stone throwing. All these pictures and videos are circulating on the social media as a sufficient proof against the dubious role of Jammu police," it added.
The JeI stated that some local mainstream political parties supported the Jammu bandh call with an eye on the coming elections is most condemnable showing that such leaders have no concern for the interests of the Muslim community but are too crazy to become the rulers here by hook or by crook.
Jama'at suggested the Kashmir Chamber of Commerce and Industries (KCCI) to frame a strategy rising above its particular interests so as to frustrate the frequent anti-Kashmir activities of the Jammu communalists.
"On one hand, they are earning millions and billions from the Kashmiri people, but on the other hand, they leave no stone unturned whenever they get a chance to stab the Kashmiris in their chests! In these circumstances, it is the need of the hour for the entire public leadership, civil society and intelligentsia to come together and frame a joint and effective strategy so as to foil all such anti-Muslim dubious plots," JeI stated.