Srinagar: The Jammu and Kashmir High Court Bar Association has taken a strong notice of the events which have led to the arrest of two lawyers Musavvir Ahmad Mir and Aamir Masoodi who are accused of having fabricated a bail order to facilitate the release of certain accused persons.
The Bar in a statement said that it has suspended Aamir Masoodi from the basic membership of the Association till the outcome of the "criminal case" registered against him and also not to allow the Musavvir Ahmad Mir, who is not a member of the Bar Association, to avail any of the facilities of the Bar Association.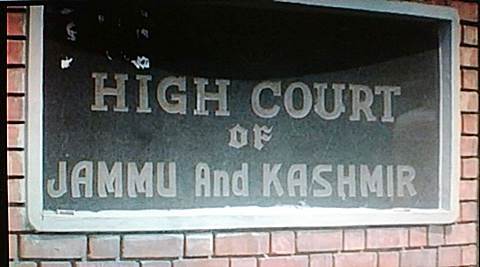 Police has arrested the duo on charges of making fake bail order of High Court for three persons in 2017.
Sources said that a complaint was filed by the Registrar Judicial of the High Court in 2017 in police station Shaheed Gunj in connection with the forging of bail documents in favour of three persons accused in connection with a car theft case.
Acting on a complaint, the police filed a case under FIR number 83/2017 under section 420, 467, 468, 471 RPC in police station Shaheed Gunj here, they said.
After conducting a thorough investigation into it, the police arrested two advocates namely Pir Amir Rashid of Allochibagh and Musavvir Bashir Mir of Bomai, Segipora, Baramulla for forging the bail order.
Reports said that the duo was arrested and both of them were produced before the court and were remanded to 5-day police custody.
The duo after making the fake bail order secured the release of the three accused persons who were lodged in Central Jail Srinagar.