Srinagar: Chairman State Human Rights Commission Justice (Rtd) Bilal Nazki Monday summoned the Senior Superintendent of Police (SSP) Srinagar in person through a CPO to explain as to why there was a delay in completing the investigations into the FIR lodged in the case of Gaw Kadal massacre of January 22, 1990. The SSP is supposed to present himself on February 6, before the SHRC.
The FIR into the case is pending for completion of investigations since past 28 years. The fresh directions from the SHRC have come in response to the petition filed by the chairman International Forum for Justice and Human Rights Muhammad Ahsan Untoo April 4, 2012 seeking inquiry by the SSP SHRC investigation wing.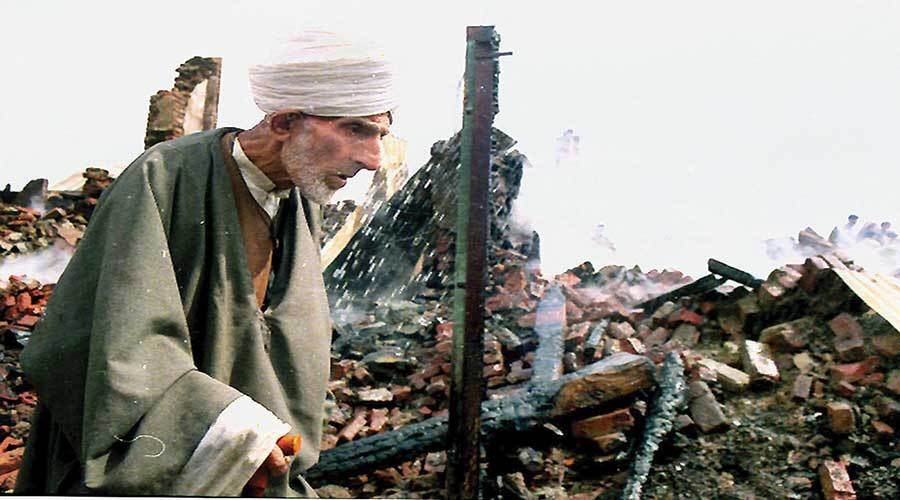 Pertinently, a detailed reply filed by the then IGP Kashmir on August 23, 2017 regarding Gaw Kadal massacre stated that report sought reveals that SHRC JK Srinagar vide its enquiry report submitted before the SHRC stated that curfew was In place which was also born out from the copy of FIR but the authorities failed to identity the Magistrate deployed on the date of incident at Gaw Kadal.
The report states that while concluding the enquiry, the enquiry officer alleged serious human rights violations at the hands of "security forces."  It states that it is important to underline that from the report submitted by SP East Zone Srinagar it becomes palpably clear that on January 22, 1990 at about 11:15 hrs, an unruly mob in defiance of curfew orders were changing anti national slogans, pelted stones upoun the army personnel deployed for law and order duties. The report further states that some of the memers of unruly mob even attemped to stand the weapons of forces which complelled army personnel to open fire in self defence due to which some people died and other sustained inujuries. Therefore, the report states that the alelgatiosn leveled by the SP SHRC JK Srinagar that there was serious human rights violation at thehands of security forces is grossly misconceived and against the facts and law.
The petitioner while mocking at the forces claim said that world is aware that over 50 innocent civilians were killed and more than 200 injured on January 21, 1990 at Gaw Kadal in BSF firing.  "When FIR was lodged, investigations were started, but the probe was left mid-way to shield the culprits ," he said and demanding a thorough investigations into all killings by police in a time-bound manner.