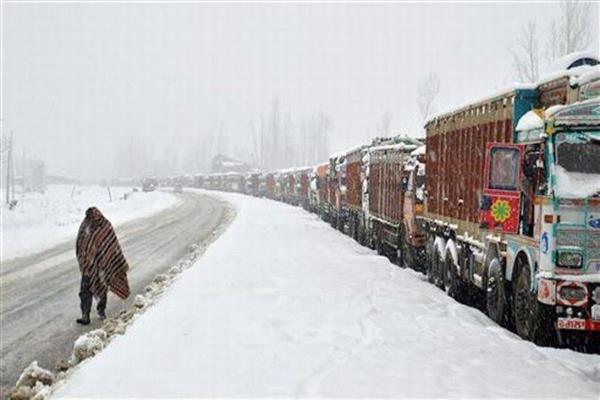 Srinagar: The Jammu-Srinagar highway remained closed on Friday for the second consecutive day due to fresh snowfall and landslides.
A fresh snowfall occurred in Bannihal sector, while landslides at Anokhi Fall, Panthal and Kela Mode blocked the road, a traffic department official said.
"No traffic movement will be allowed on the highway on Friday except for the stranded vehicles and that too, only after the road is cleared," the official said.
On Thursday the highway was closed for traffic following snowfall and landslides on the road.
The inclement weather has led to the closure of the highway many times this winter.