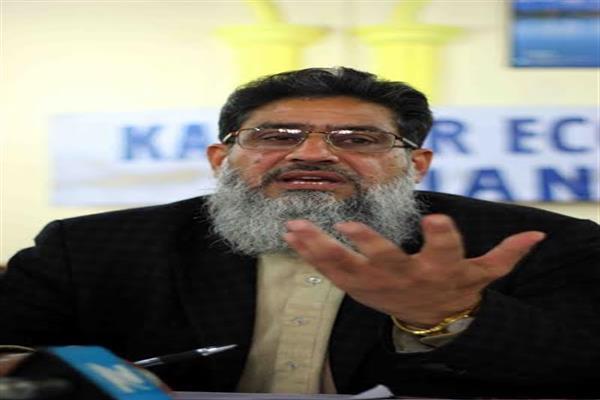 Srinagar: Terming the government proposal to declare null and void the properties, movable and immovable, sold by the Kashmiri Pandits after 1989-90 a conspiracy, the Kashmir Economic Alliance (KEA) Chairperson Haji Muhammad Yasin Khan said any such decision would further create wedge between Kashmiri Pandiths and Muslims.
Khan, who also heads the Kashmir Traders and Manufacturers Federation (KTMF), said "We can understand the pain of Pandith brethren but the government wants to further distance them from homeland Kashmir through such conspiracies which are not only unlawful and unethical."
He said the properties as sold by the Kashmiri Pandiths since 1990 were not done through any unfair means but in accordance with the law of the land.
"The properties were sold as part of legal process duly endorsed in the courts. How can a legal procedure of deal be declared illegal?" he questioned.
"There's a difference between buying a property through a legal pact and grabbing it illegally. Government is trying to give a notion that such properties were grabbed through legal deals and that is highly condemnable," Khan said.
He said when there was a need to make return of Kashmiri Pandiths possible through restoration of peace and harmony, such conspiracies would only deter the expectations on this front. He appealed the political parties and civil society to rise to the occasion.