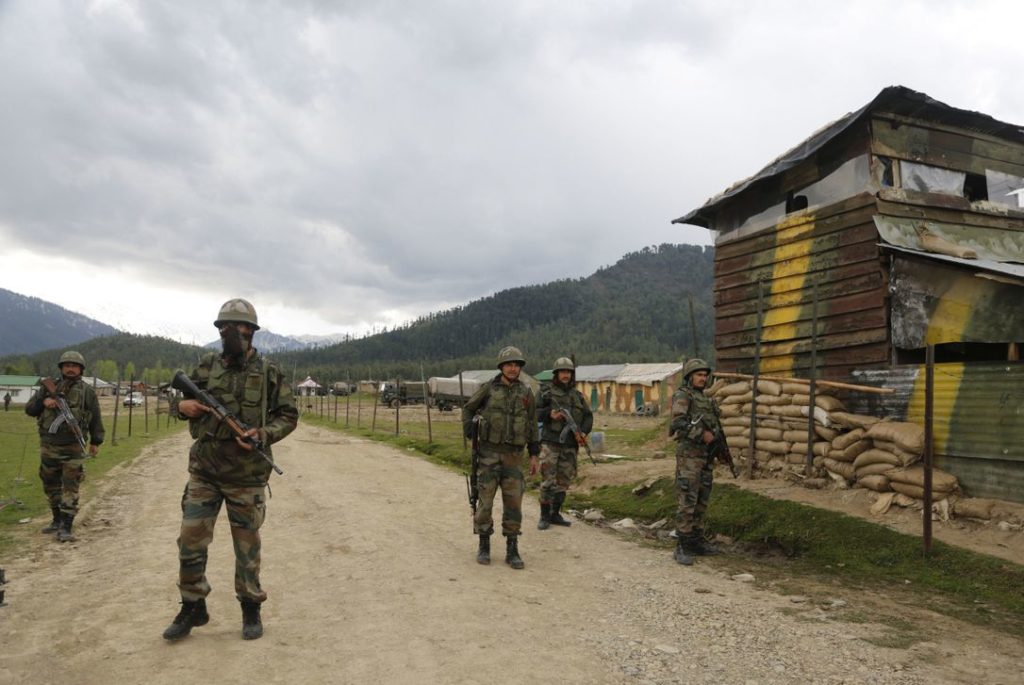 Srinagar, Jan 31: The government forces have installed lights amid strengthening of cordon at Drabgam area of south Kashmir's Pulwama district following reports about the presence of militants in the presence of some militants in the area.
Official sources said that the contingents of army's 44 RR, CRPF and Special Operation Group (SOG) of police cordoned off Baba Mohalla of Drabgam village today at around 7:30 pm.
The forces have installed lights so as to prevent the escape of militant owing to darkness, they said.
A police official while confirming the cordon-and-search operation in the area and said that some suspected militants are believed to be hiding inside the area.
The area continues to be under forces' siege and there was no exchange of gunfire when this report was being filed.
More reinforcement has been rushed to the area by the army.
Following the cordon, the youth took to streets and pelted stones on forces which in turn lobbed tear smoke shells to disperse them.
Meanwhile, the internet has been suspended in Pulwama and neighbouring Shopian district of south Kashmir amid the possibility of a gunfight in the area. (GNS)