Srinagar: In the run-up to hold Tong IL Moo Do Federation Cup in Kashmir valley in the month of April, a two-day orientation camp for referees was held in the summer capital, Srinagar by a nationally acclaimed master.
Around 40 referees, who will be officiating in the upcoming state and Federation Cup in the valley, participated in the orientation cum training camp of Tong IL Moo Do.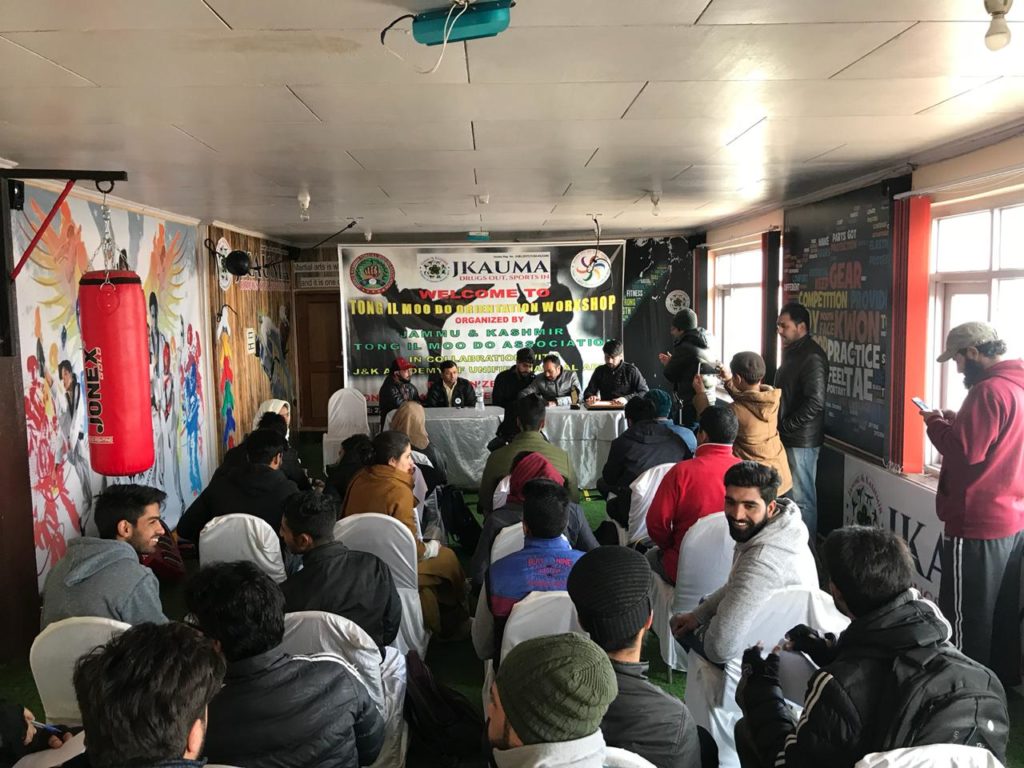 The two-day event, which was concluded on Monday, was held at Jammu And Kashmir Academy of Unified Martial Arts (JKAUMA) Natipora Training centre.
The J&K Tong IL Moo Do Association has also been entrusted to host National Federation Cup of this martial arts in the month of April in Srinagar. "I am glad to inform you that the state body been entrusted to host the national championship in April in Srinagar," General Secretary, Tong IL Moo Do Federation of India, Mohammad Arshid told UNI.
He said the orientation camp was success and most of the referees have cleared both the written and practical examination. "Only trained referees will be able to official in district, state and national events," he added.
Mr Arshid said so far four Tong IL Moo Do nationals have been held in J&K since it was introduced in 2012.
The organizers of the event said that the orientation camp was held to train the referees so that championships are organized in fair manner. "The Federation cup is being organized to give a platform to local players to learn from national and international players," Omar Gassi, who is the President of J&K Tong IL Moo Do Association told UNI.