Srinagar: As the United States and the Taliban are closing in on a deal to end the 17-year-long war in Afghanistan, the Pakistan military hopes that after the restoration of peace, the Kabul administration would act against the groups using the Afghan soil as a springboard for launching attacks in Pakistan.
"We hope that after the war ends [as a result of the ongoing reconciliation process] Afghanistan will be able to focus on groups like the TTP and Da'ish, which carry out attacks in Pakistan. Afghanistan should then focus on eliminating these threats to Pakistan," the chief military spokesperson, Major General Asif Ghafoor told The Express Tribune in an interview on Sunday.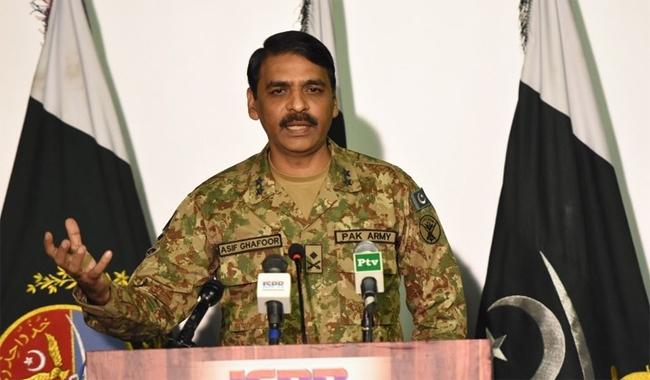 He said Pakistan wished for the success of the reconciliation process. "Pakistan is relatively peaceful but if your neighbourhood is disturbed, it will have an impact on you," said Maj-Gen Ghafoor, the director general of the Inter-Services Public Relations (ISPR).
Before the fence had been erected, terrorist groups used to take advantage of the porous border between Pakistan and Afghanistan and sneaked in to carry out attacks on Pakistani border posts and villages, he said.
"Our area is under control now but the Afghans don't have control on their side, which is why the Chief of Army Staff (COAS) came up with the idea of fencing the border," the military spokesperson said. "The fence has made it difficult for terrorists to cross the border. It has stopped cross-border terrorism and physical attacks are coming to an end."
Last year, the military said that it would complete fencing the 2,611 kilometres long border by the end of 2019 at a cost of $550 million. The pair of nine-foot wire fences, with a six-foot gap, and topped with barbed wire, runs along rugged terrain and snow-capped mountains as high as 12,000 feet.