Srinagar: Authorities have beefed up the presence of government forces across Kashmir valley in view of the January 26 functions to be held at several places.
Mobile checkpoints have been established at several places in the capital city Srinagar where vehicles are thoroughly checked.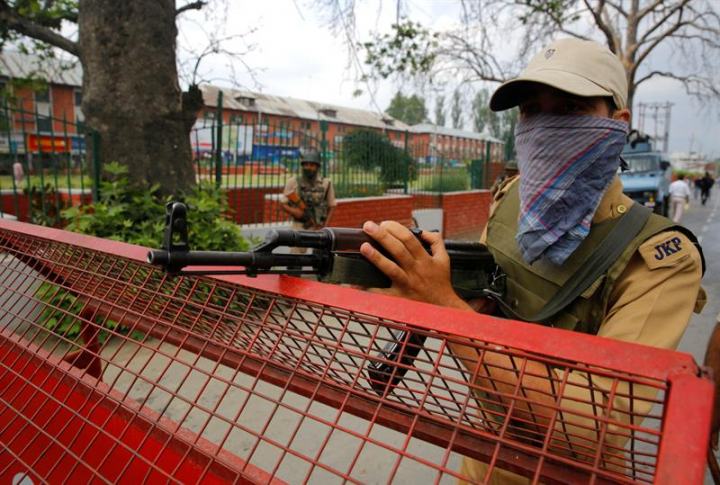 ADGP Law and Order Muneer Ahmed Khan on Wednesday told a news gathering agency that all the necessary arrangements have been done and fool-proof security apparatus is in place. "All important entry and exit points across the city are manned by security forces and other security equipments," he said.
Meanwhile, the traffic police has suspended traffic on some key city roads causing inconvenience to people.
The City Traffic Police said that due to security reasons the traffic movement from Sonawar upto Ram Munshi Bagh Road stretch including Dalgate-Ram Munshi Bagh, Radio Kashmir-Ram Munshi 2nd early morning hours upto 1400 hours.
The motorists intending to travel from South Kashmir-Pantha Chowk towards City Centre shall adopt Bypass road stretch and vice versa. Similarly the motorists intending to travel South Kashmir from City Centre and Down Town areas shall adopt Batamaloo-Tengpora-Bypass or Rambagh-Natipora road stretch to reach Pantha Chowk. Any inconvenience caused is highly regretted.
The joint resistance leadership has already called for a shutdown on the day and has asked people to observe it as "black day".