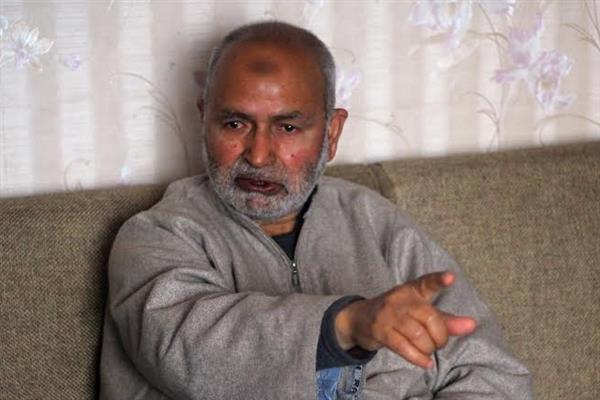 Srinagar: Peoples Democratic Party (PDP) on Wednesday termed the BJP President Amit Shah's West Bengal speech an open call for a Hindu Rashtra and said that the Saffron party chief has challenged the very idea of India.
Shah while addressing a rally at West Bengal said that Hindu, Buddhist, and Sikh need not be afraid in India because the Citizenship (Amendment) Bill has been brought to grant them citizenship. He also termed Muslims as infiltrators and stated that time for their deportation has come.
"This is nothing but an open call for a Hindu Rashtra. Citizenship (Amendment) Bill in itself is laying foundations of a Hindu Rashtra and exclusion of Muslims and Christians. What Amit Shah has said is communal poison and this is a moment of challenge for right thinking Indians who still believe in Idea of India as we have always been made to believe," said senior PDP leader and former minister Naeem Akhtar.
He added that the statement of BJP President has sent a very negative message to the communities other than the country's majority community. Such remarks, said Akhtar, aren't being taken positively in the states like Jammu and Kashmir which have Muslim majority character and other states with sizeable Muslim and Christian population like Kerala, West Bengal, UP and Bihar and northeast states.
"What Amit Shah has said negates the essence, letter, and spirit of the constitution of India which is a covenant of all communities, all classes, and all people of the county to live together," Akhtar said.