Shopian: Two militants have been killed in an ongoing gunfight with government forces in Shirmal orchards in Zainapora belt of Southern Kashmir's Shopian district. A top commander is also beleived to be among the slain.
Police sources said that two militants have been killed in the gunfight so far while the operation is still on.
Although the firing has stopped, however, police believes that a few militants are still trapped at the spot of gunfight.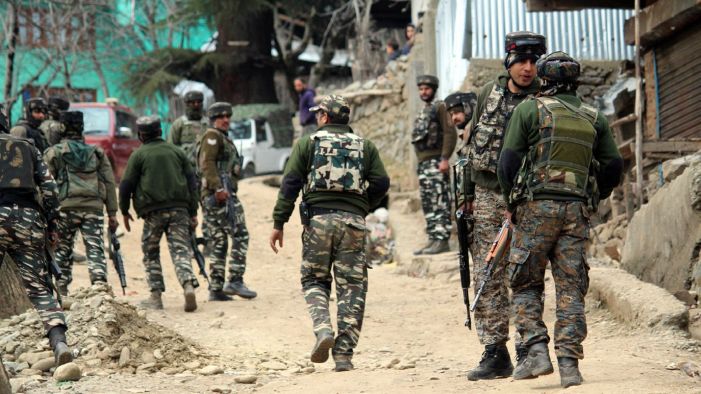 Intense clashes have erupted around the gunfight site with youth hitting streets and pelting government forces woth stones. The forces retaliated using pellet fires injuring several persons.
The gunfight erupted after a joint team of forces including 44 RR, CRPF and SOG of Jammu and Kashmir police launched search operation in the area.
As search operation was going on, the hiding militants fired upon forces triggering a gunfight.
Authorities have snapped mobile internet services in the district.