Srinagar: Hurriyat Conference (M) chairperson Mirwaiz Umar Farooq Saturday urged the United Nations chief Antonio Guterres to take immediate steps to implement the recommendations of the UNHRC report in Kashmir.
"While the people of Jammu & Kashmir welcomed the long overdue UNHRC report on severe HR violations in J&K, we urge the UN @antonioguterres to walk the talk and take immediate steps to implement the recommendations of the report ! (SIC)," Mirwaiz Tweeted.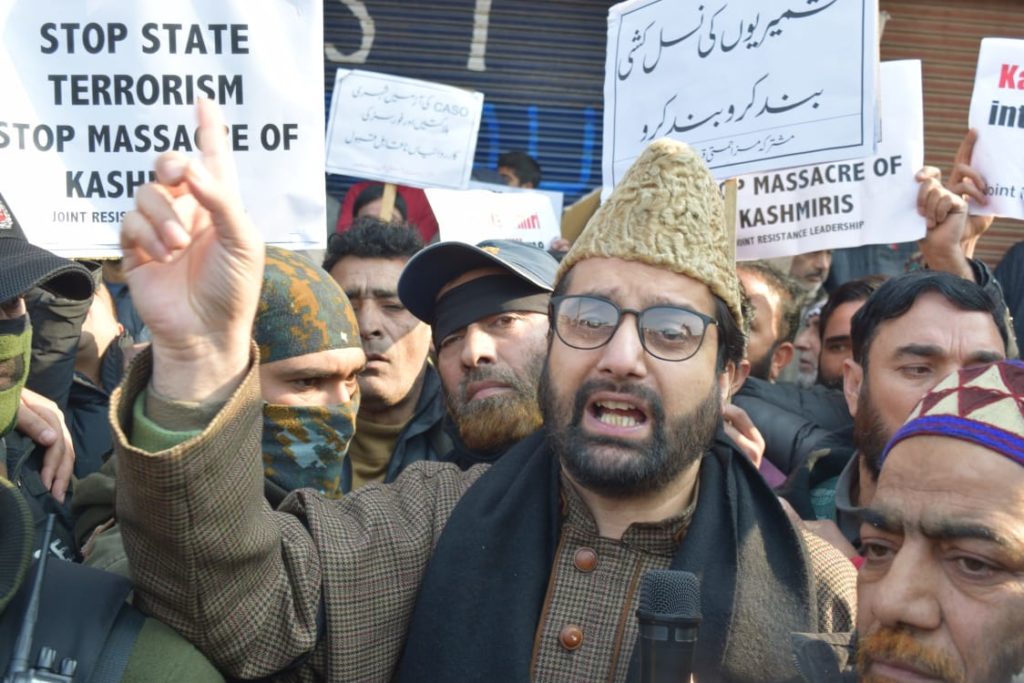 The United Nations released first ever report on rights violation in Kashmir in June last year alleging India of gross Human Rights violations in Kashmir.
The report created a storm and India rejected it terming it "fallacious, tendentious and motivated".
On Friday, Pakistan Prime Minister Imran Khan also drew the attention of United Nations General Assembly President Maria Fernanda Espinosa to the "human rights violations" committed by India in Jammu and Kashmir, that had been documented in the UN High Commissioner for Human Rights report.
Talking to the visiting President of the UNGA, who called on him at his office, the Prime Minister called for early establishment of a Commission of Inquiry to investigate these "abuses", as recommended by the UN. The Prime MInister commended the UNGA President for her leadership and efforts aimed at empowering the disadvantaged and marginalized people, noting that these priorities were in tune with the Governments' people-centric agenda.