Srinagar: Young footballing talents from across the state of Jammu & Kashmir battled the snow and rough weather to showcase their footballing talent to participate in the 6th edition of the adidas FC Bayern Youth Cup.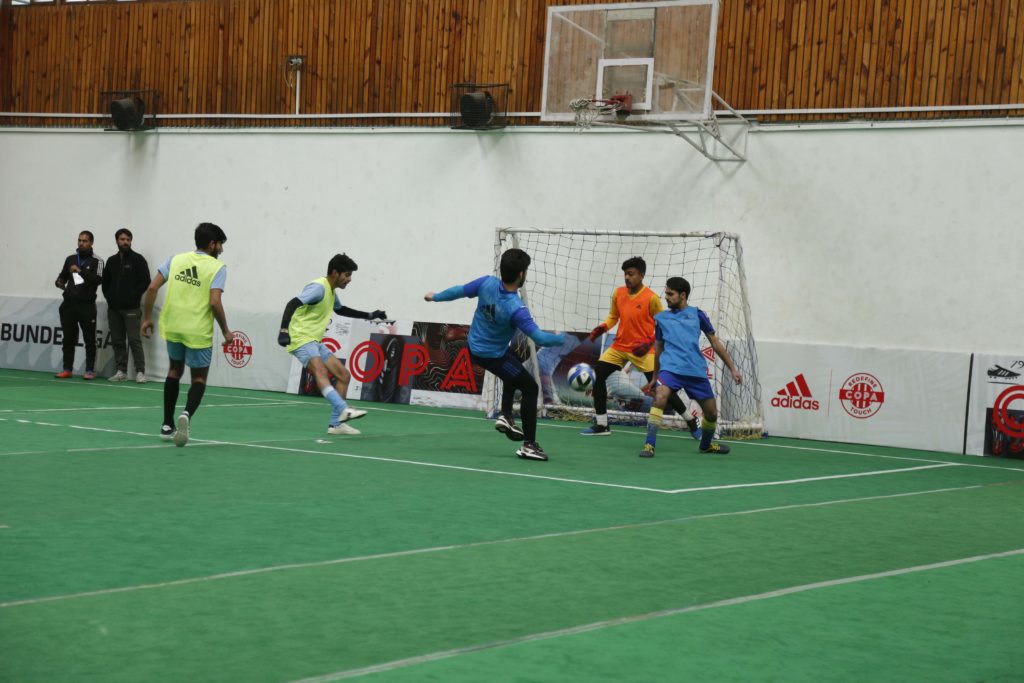 The city tournament kicked off on January 11th, 2019 at DPS Srinagar and witnessed 16 schools participate and win a chance to represent the valley at the National Finals of the adidas FC Bayern Youth Cup, to take place in February 2019 at adidas The Base in New Delhi. Santorum Institute,Sopore,Baramullah schools emerged as the winners of the city leg, who will now compete with schools across India to win their chance to be the National Winners.
This is the first time the FC Bayern Youth Cup India 2018-19 will be held in Srinagar. An under-16, seven-a-side, inter-school football tournament is a dream for any young footballer as it opens a window to experience a professional footballer's life. The winning team from the National Finals will represent 'Team India' in the FC Bayern Youth Cup World Finals and get to train under the professionals, to be held in Munich in May 2019.
To shed some light on the initiative, Sharad Singla – Brand Marketing Director, adidas India, said, "adidas believes that through sport we have the power to change lives; we have seen Real Kashmir FC inspire the youth in the valley. Continuing with our mission to nurture young talent, we have brought the global concept for the first time in the valley. We believe this will give the young creators from the valley a platform to showcase their skills at an international environment and be the harbingers of change."
Bixente Lizarazu, former FC Bayern player and a legendary player from Munich, will be visiting Delhi for the Finals of the FC Bayern Youth Cup in February 2019, to encourage the participants and give them a glimpse of what's in store for the winning team. Lizarazu has earned varied accolades during his career which includes six times championing the German league, winning the Champions League 2001, the World Cup 1998 and the European Champion 2000 with France.
The tournament is also being supported by Qatar Airways, the official carrier of FC Bayern Munich, who is an exclusive travel partner of the FC Bayern Youth Cup India.