Srinagar: The power development department Jammu and Kashmir has issued a list of power defaulters who owe the department an amount of Rupees 10 lacs or more.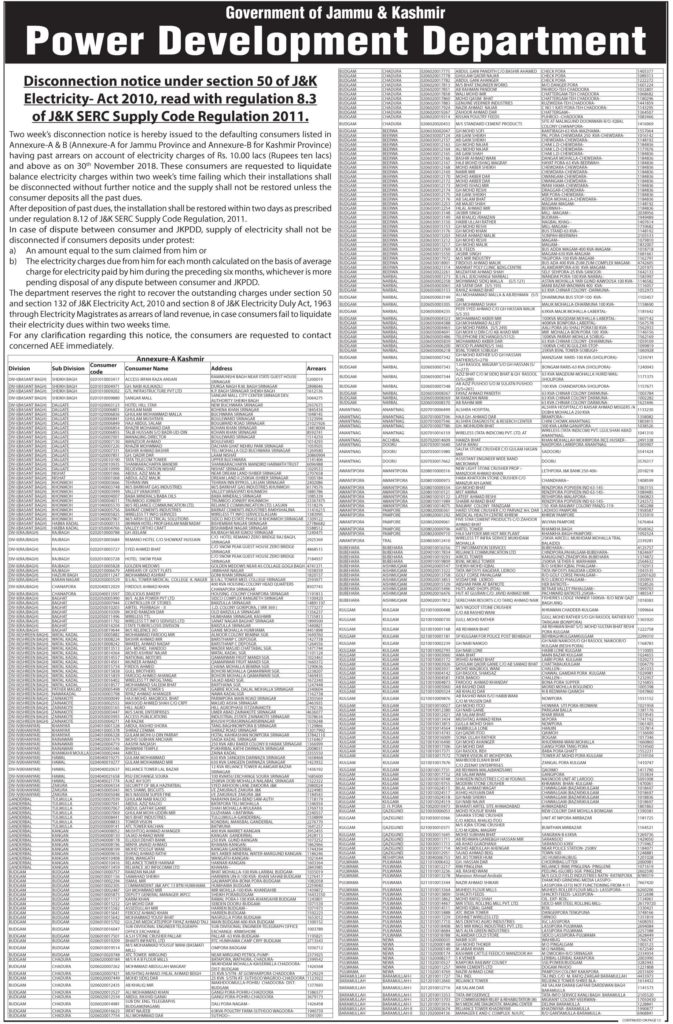 The list includes top business houses, military installations, politicians and government departments.
The department has asked the defaulting consumers to liquidate the electricity charges within 15 days or else their connectins shall be disconnected.
The PDD issued a long list of defaulters which was circulated among local dailies of the state.
The defaulters include Peoples Conference Leader Irfan Ansari, Trumboo joinery mills, Reliance industries, Srinagar Development Authority and other government offices.
The list includes several businessmen running manufacturing units in different industrial estates of the valley.