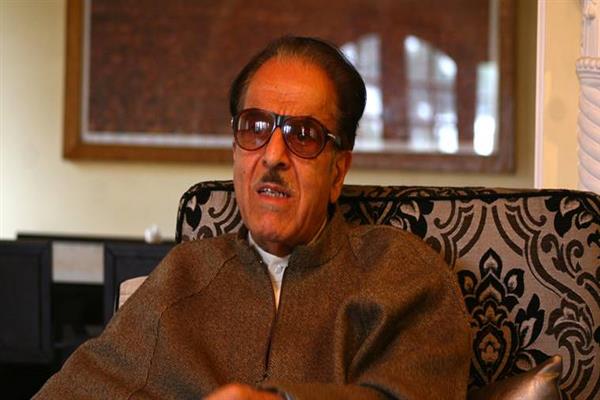 Srinagar: Senior Congress leader and former union minister, Prof. Saifuddin Soz Monday said that the use of force in Kashmir will never produce positive results.
"Immediately on his arrival on the scene, the Governor Satya Pal Malik had announced that he would open a dialogue with all manner of people of the Jammu & Kashmir state and sort out all matters of public importance. But, unfortunately, that did not happen so far,"Soz in a statement said.
"The Governor now appreciates use of force against what the Governing System characterizes as 'Terrorism'! The broader question in Kashmir remains as to whether it is safe for the Union of India to describe the angry youth of  Kashmir as a category of Terrorists! I think India's Civil Society and the International Community would not accept the broad term of Terrorists for the youth involved in the strife in Kashmir, with or without arms," he said.
"Army commanders, those who served earlier and those who serve currently in Kashmir, have in one voice, strongly proposed 'Political Dialogue' as an effective instrument to end the Turmoil in Kashmir! I have all along described JRL (Joint Resistance Leadership) as a "Nucleus of Boon". India would be well-advised to initiate a decisive dialogue with it without losing any further time," he said.