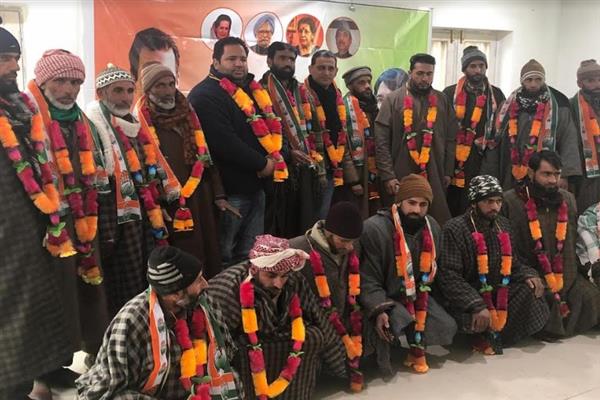 Srinagar: Scores of political workers from different areas joined Congress at the party's Srinagar Office on Saturday.
They expressed their full faith in the programmes and policies of the Congress Party, handout of the party stated
The party stated that in an extraordinary meeting scores of Prominent Political Workers led by Sarpanch Gh. Hassan Poswal joined party in presence of Congress Leader Kadfeen Chowdhary and vowed to work tirelessly for strengthening the Congress further in their respective areas.
Speaking on the occasion Kadfeen Chowdhary congratulated them over joining Congress saying that it is the Congress Party alone which has served the people to the best of their ability, as that the Party feels duty bound to the wellbeing of the people in all the three regions.
He said Congress Party has always taken care of urges and aspiration of every section of the State and it will continue to safeguard their interests.