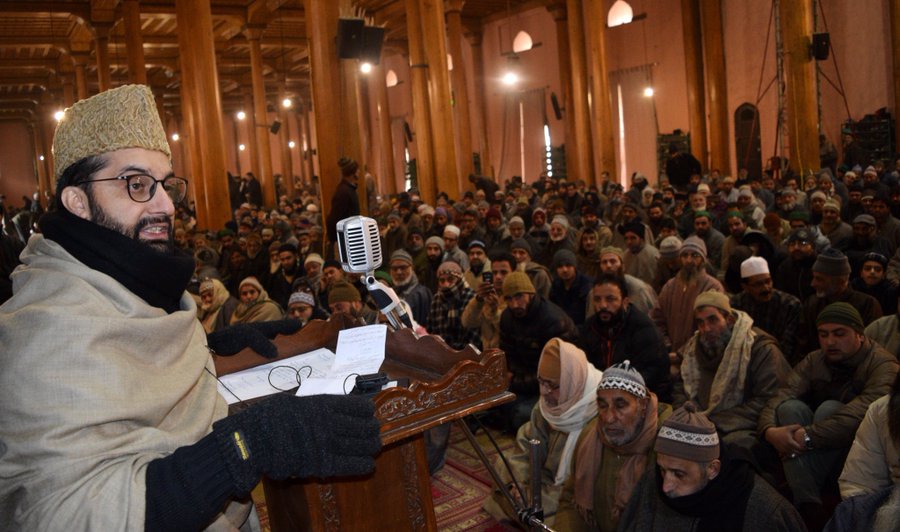 Srinagar: Chairman Hurriyat Conference (M) Mirwaiz Umar Farooq addressing the Friday congregation at Jamia Masjid Srinagar said the people of Jammu and Kashmir will resist tooth and nail any move aimed at changing the demographic composition of the State.
He said "this time it is being done by New Delhi through the judicial route by challenging the State Subject Law in the Supreme Court of India, as it will have a huge bearing on the disputed nature of the state and our movement for self-determination".
Mirwaiz said the leadership is keenly watching with concern and will lead the people's agitation if any move to roll back these provisions is allowed. He said people also have to remain alert and updated on these developments.
He  said that since the case regarding Article 35-A is coming up for hearing soon, the Joint Resistance Leadership is in consultation with all on the matter and is looking at the form of protests that will be observed against it and people will be informed on it very soon