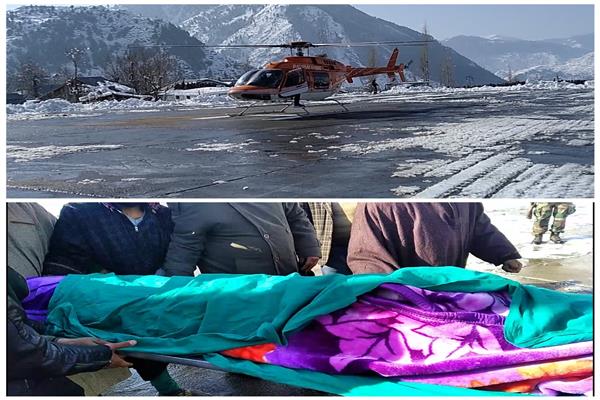 Srinagar: The body of five family members, who died due to asphyxiation in Bemina locality of Srinagar, have been airlifted to their residence at Tanghdar.
The bodies reached Tanghdar this morning.
Grief and shock has struck the entire Tanghdar Tehsil as bodies reached there.
Meanwhile, the body of the woman who died at Sadhna Top has also been rescued to her home.