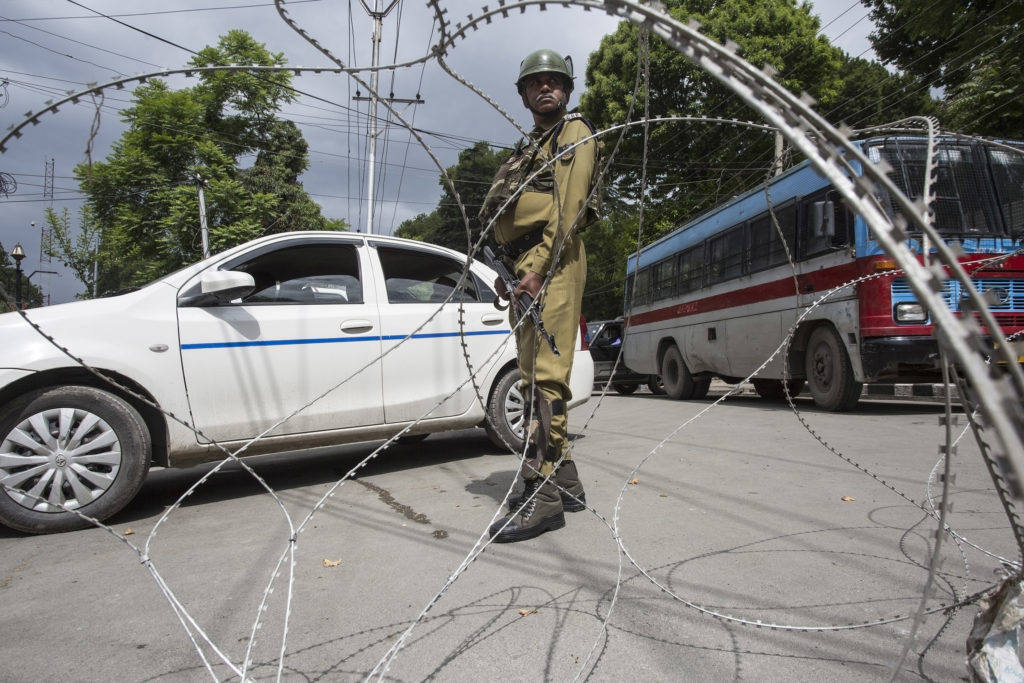 Srinagar: A paramilitary Central Reserve Police Force (CRPF) trooper shot himself dead before shooting his two colleagues following a heated exchange of words between them over "some issue".
The incident happened at CRPF  camp located at Pantha chowk in outskirts of Srinagar on Saturday night.
Official sources said that at around 9.25 p.m., CRPF personnel Mukesh Babu of Madhya Pradesh had heating exchange of words with Ranjeet Tewari of Jharkhand and Jaafarudin Qureshi of Madya Pradesh on some issue.
They added that, the heated arguments soon turned ugly, when Mukesh fired upon his two colleagues, leave both of them injured on the spot.
The injured were shifted to the army's 92 base hospital at Badamaibagh.
Later, sources said that Mukesh shot himself dead with his service Insas riffle and was found dead in the bathroom.
A senior police officer confirmed the incident . (GNS)