Srinagar: Authorities on Friday suspended the train services from Srinagar to Banihal for a "security measure" in wake of the killing of three militants in south Kashmir's Tral.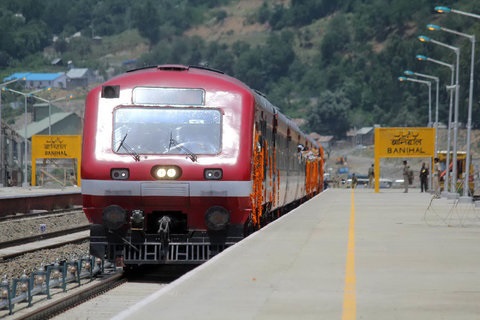 "We have suspended train services in South Kashmir for security reasons," a railway official said.
However, trains continued to chug on Srinagar-Budgam in central Kashmir to Baramulla in north Kashmir as per schedule, he said.
On Thursday, January 3, 2019, three militants were killed in a gunfight with government forces in Gulshanpora area of Tral in south Kashmir's Pulwama district.