Srinagar: The Additional Director General of Police, Law and Order Muneer Khan on Wednesday assured full support of Jammu and Kashmir police to the traders community regarding the attacks on Kashmiri shopkeepers in Shimla.
The Kashmir Chamber of Commerce and Industry delegation led by its president Sheikh Ashiq Ahmad called on the ADGP on Wednesday and raised the issue.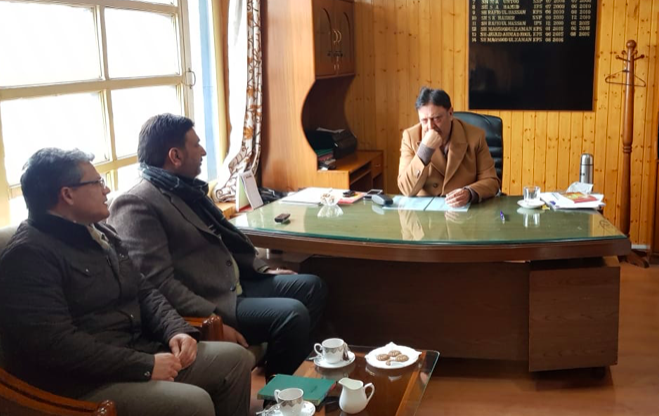 Ahmad expressed concern felt by the business community of the state over repeated attacks, harassment, and intimidation of Kashmiri traders, a statement of KCCI said.
"Mr Muneer Ahmad Khan Additional Director General of Police assured full support of J&K Police as may be required in this case."