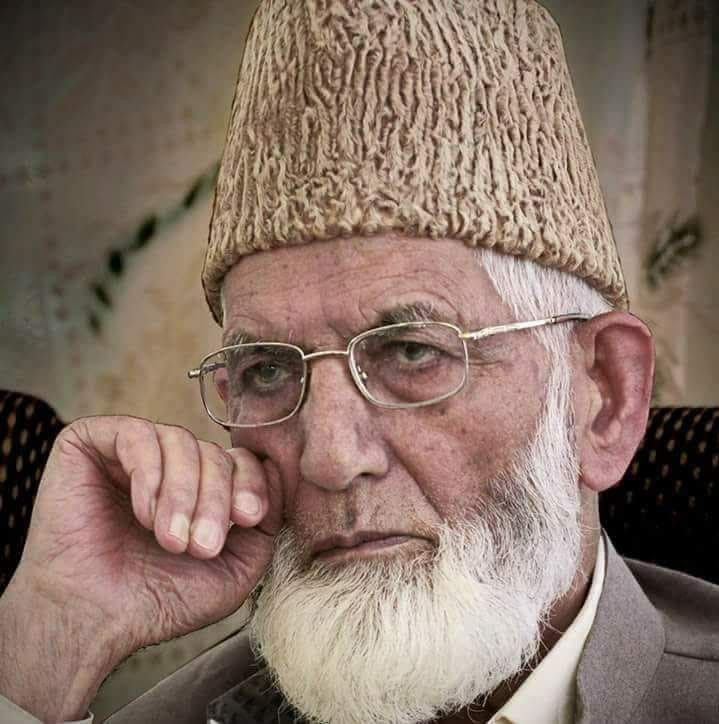 Srinagar: While strongly condemning the highhandedness and criminal assault on the shopkeepers in Shimla, a few days back, Hurriyat Conference (G) chairman, Syed Ali Geelani said that Kashmiris are neither safe in their houses nor outside the state and such incidents stand testimony to their narrative.
He said that Kashmiri  students in different parts of India are harassed for one reason or the other, and most of them, failing to resist the humiliation, leave their education and return home as their safety is not ensured.
Hurriyat (G) chairman said that Indian establishment is scared of the conscious youth, but now people who go outside Kashmir, just to earn their livelihood are also vandalized, beaten and their shops ransacked along with the goods worth lakhs.
Pro-freedom leader said that these incidents should serve as eye opener for those propagating the communal harmony and dignified life of minorities here in India.
He said that encouragement and patting from the administration, criminal silent affirmation by the police and garlanding such fanatic elements have multifolded these inhuman and immoral acts.
Hurriyat (G) leader said that taking control of our natural resources, suffocating every individual here in Kashmir, perpetrators do not allow easy breathing of poor Kashmiris outside also.
He said the confusion, chaos and uncertainly, we have been forced in, is due to the lust and greed of the local stooges, as their myopic mindset has always glued them to the power, no matter at what cost and we as a nation are collectively trying very hard to break the shackles of this forced oppression and will leave no stone unturned to get to our goal.