Srinagar: Accusing Jammu and Kashmiri police of failing to discharge its duties to stop army from harassing people, former Langate lawmaker Er Rasheed has said that it has become a routine that army snatches vehicles of locals at Seeloo camp and the police is turning a blind eye towards the "unlawful and inhumane" behaviour of the army.
In a statement Rasheed said: "For past few months army personnel at the camp have been snatching vehicles of locals by force, taking the passengers and the vehicle owners hostage for hours and then using their vehicles for patrolling and other services, which is unacceptable and condemnable."
Rasheed said that army by doing so is not only playing with the lives of innocents but on and often people feel frightened while travelling through the road adjacent to the army camp. "In the latest incident yesterday four vehicles from Chadoora, Pulwama, Bandipora and Handwara were detained and taken forcibly inside the camp at around 5 PM. All the passengers were humiliated and taken hostage inside the camp. Their mobile phones were snatched and at around 11:30 PM tonight they were released only when the matter was brought in the notice of higher authorities."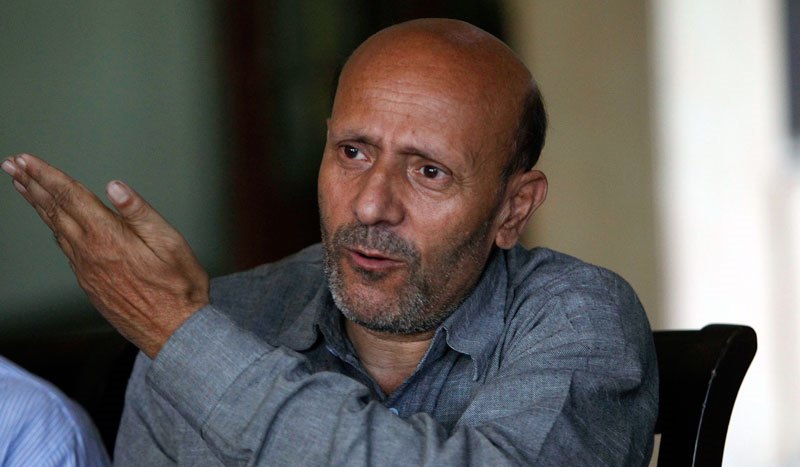 Rasheed said that it is strange that every time when the matter was brought in the notice of SP Sopore, his approach was casual and answer would be misleading.
The firebrand politician appealed the army authorities to take notice of such incidents and said that if the top army brass truly want their image to improve, they must punish such officers who have made lives of innocent citizens like hell and have no accountability.
He said that by calling every incident a propaganda neither army nor police can justify their misdeeds and atrocities on Kashmiris. "So called image building measures get bulldozed by such acts and giving free hand to humiliate and commit atrocities on Kashmiris will always bring a bad name to men in uniform".
Rasheed added that if the practice at Seeloo camp is not stopped, masses will hit the roads and its sole responsibility will be on the army, police and civil administration.