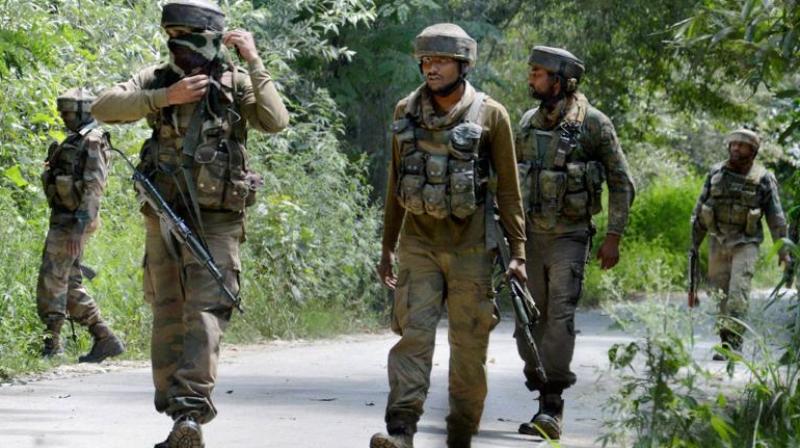 Srinagar: One woman has been killed after Indian army allegedly targeted civilian population along the Line of Control in Pakistan Administered Kashmir's Neelum valley, reports said.
They said that four other civilians have suffered injuries in the shelling.
One woman killed n four injured in #Neelum_valley in indiscriminate #Indian #shelling, according to initial reports. Casualties may rise.#LoC

— Tariq Naqash (@TariqNaqash) December 31, 2018
Indian Army earlier in the day said that it foiled a major Border Action Team (BAT) attempt to strike a forward post along the line of control in Nowgam area along the Line of Control on December 30, 2018.
An army spokesperson said that the intruders attempted to move by exploiting the thick jungles close to LoC and were assisted by heavy covering fire of high calibre weapons such as Mortars and Rocket Launchers from the Pakistani posts.
"The movement was nonetheless detected by the vigilant Indian Army troops deployed along the LoC. The fire-fight initiated by Pakistan was given strong retaliation by Indian Army and the exchange of fire continued the whole night."
The spokesperson said that the army troops conducted prolonged search operations in thick jungles and difficult terrain conditions to ascertain the situation, which confirmed killings of two intruders and recovery of a large cache of warlike stores. "The search operations are still underway to sanitise the area. It was also reported that a few other intruders managed to escape across the LoC taking advantage of adverse weather and visibility conditions."
The Army said the intruders wore combat dresses like Pakistani regulars and carried stores with Pakistani markings. Some were seen in Indian Border Security Force (BSF) and old-pattern Indian Army dresses.